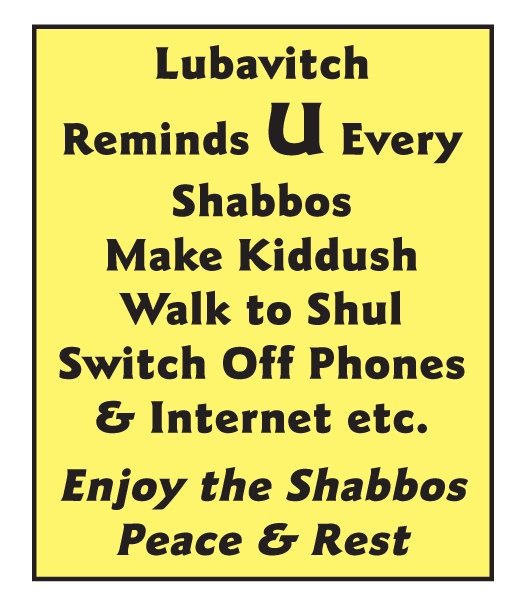 Light Shabbos Candles
NEVER later than 18 minutes
before sunset
Some calendars give later times.
Check to make sure the correct time.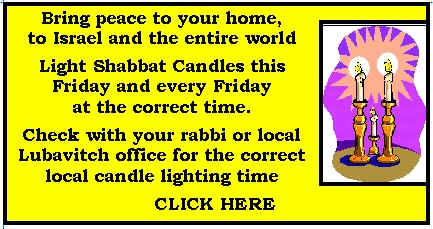 Lubavitch have recently been promoting
Shabbos Candle Lighting in the
Scottish Jewish Community
Glasgow Jewish Community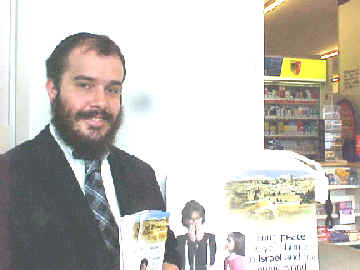 Above is Lubavitch outreach worker Rabbi Mendel Jacobs
promoting the Shabbos Candle lighting campaign
at Morrisons in Giffnock Glasgow.
We have been distributing
leaflets at Asda in Newton Mearns
and at Hello Deli in Giffnock and
throughout the
Glasgow Jewish Community
Read article about the work of
Mendel which appeared in the
Glasgow Herald.