Last year 36 people men and women from Glasgow, London,
Boro Park New York, New Jersey and Manchester attended a
2 - 4 day trip in Ayr Scotland for Jews of all religious standards,
everyone felt at ease and at home.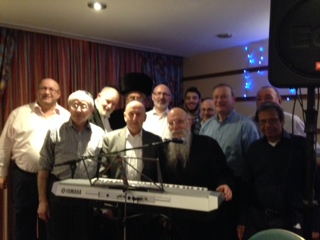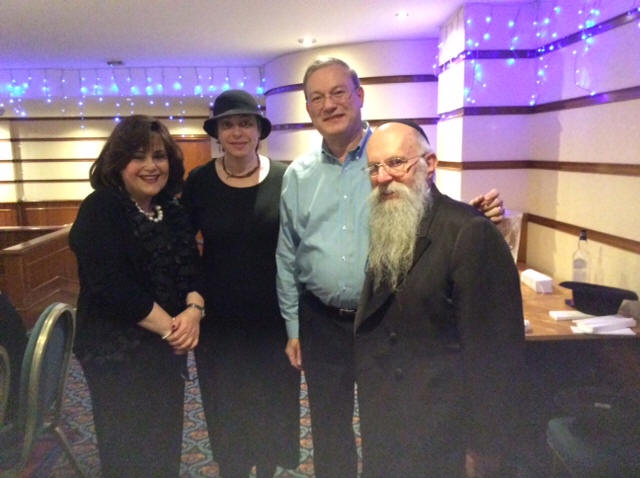 Those coming from USA for a Thanksgiving Weekend break enjoyed
a three day touring event plus Shabbos, those from London enjoyed
a two day touring event plus Shabbos and Glasgow
people arrived Friday afternoon and left on Sunday lunchtime.
All attendees from out of town enjoyed a Scottish theme dinner on Thursday
evening at the newly decorated L'Chaim's Restaurant with a piper in
attendance before checking in at the Mercure hotel in Ayr.
The entire weekend was organised by Chaim and Sora Jacobs of Lubavitch
and was to say the least 'a Phenomenal success' the Jacobs' said.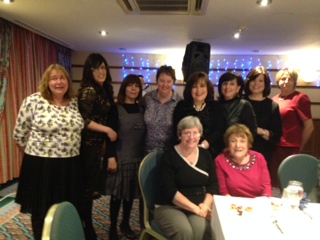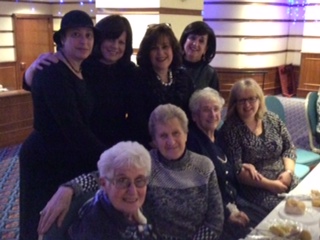 People were so happy to keep a Shabbos properly and for some it was the first time ever
that they have had such an experience. It was 25 hours of no mobile phones, no driving,
no shopping, it was just special and spiritual from candle lighting until Havdola. Hotel staff
were very helpful constantly opening the electronic doors for the guests. The prayer services
were led by Yaakov Schweibel of New York, David Clapham of Glasgow and Rabbi Chaim Jacobs
who also read from the Torah. Haftorah was read by Rabbi Dr Avi Kuperberg of New Jersey
USA. It was a true experience of Shabbos encouraged by the Lubavitch over forty years ago.
The Shabbos programme included delicious meals prepared by L'Chaim's Restaurant and organised
entirely by Sora Jacobs, very lively singing and inspiring discussion throughout the Shabbos meals,
an Ask the Rabbi and Rebetzen session with Rabbi Chaim and Sora Jacobs, lively davening, a lavish
kiddush, hot cholent, a walk along the prom on Shabbos afternoon, a Musical Melave Malke after
Shabbos entertained by famous musician Benny Weisz from Manchester and the weekend ended with a brunch.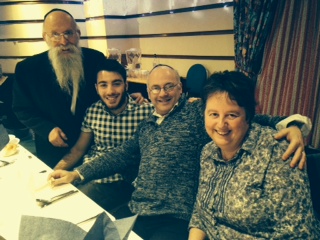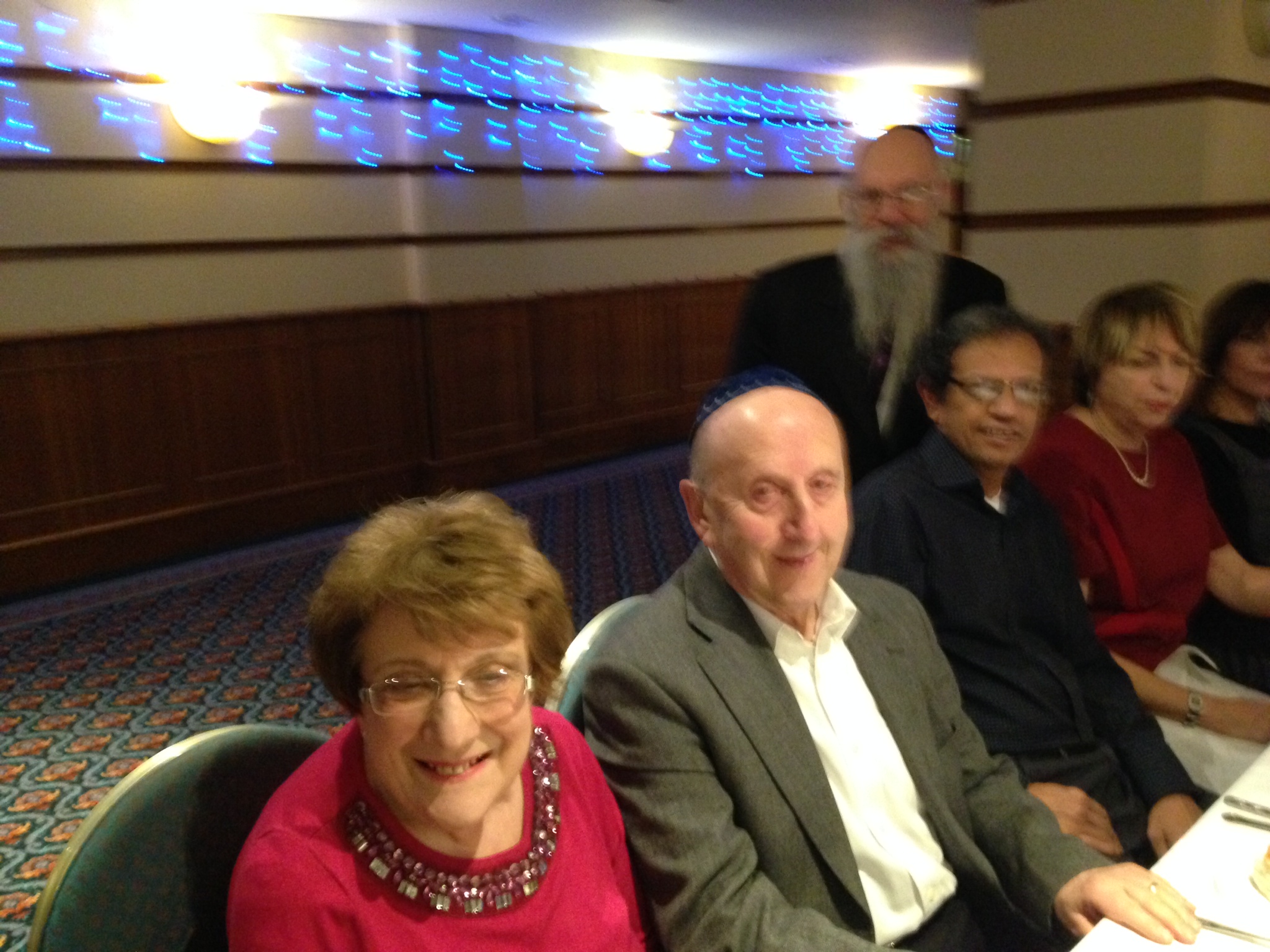 Numerous comments already in from the guests have included as below:
Dear Rabbi Chaim & Sora,
Thank you to you, Sora and your staff for organising such a wonderful weekend which
we all enjoyed so much. It was lovely to see people from many different backgrounds
all enjoying each other's company and the food was delicious. I must thank you for the
way in which you catered for my vegetarian needs.
It is obvious that a huge amount of planning and effort went into ensuring that the
programme ran as smoothly as it did.
I do hope that you have now recovered – you must have been exhausted!
Kol hakovod.
Hilary
*****************************************************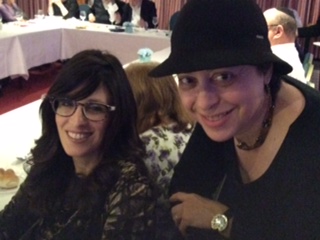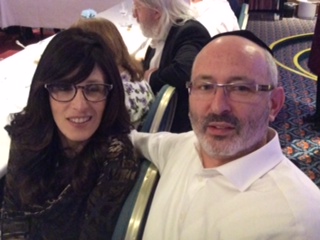 Dear Rabbi Chaim & Sora,
Many thanks to yourself, Sora and everyone else involved in making the event such a success.
It was a truly enjoyable Shabbos experience! Please G-d, may you be able to run the event
again and that it becomes a regular feature of the Lubavitch Scotland calendar!
Todah Raba!
Howard
************************************************************************************
Dear Rabbi Chaim and Sora
It was a real pleasure to spend a long weekend with you and to visit your lovely restaurant.
The meal was delicious and I really enjoyed listening to the bagpipes!
The Shabbat we spent at the Mercure Hotel was indeed memorable. We were with good
friends and made new friends along the way. The Saturday evening was lively to say the
least, with the addition of an accomplished musician on Keyboard.
I would like to thank you both for a most interesting programme of events, along with great
food and excellent company.
Once again a big 'Thank You'.
Best regards
Ruth
*************************************************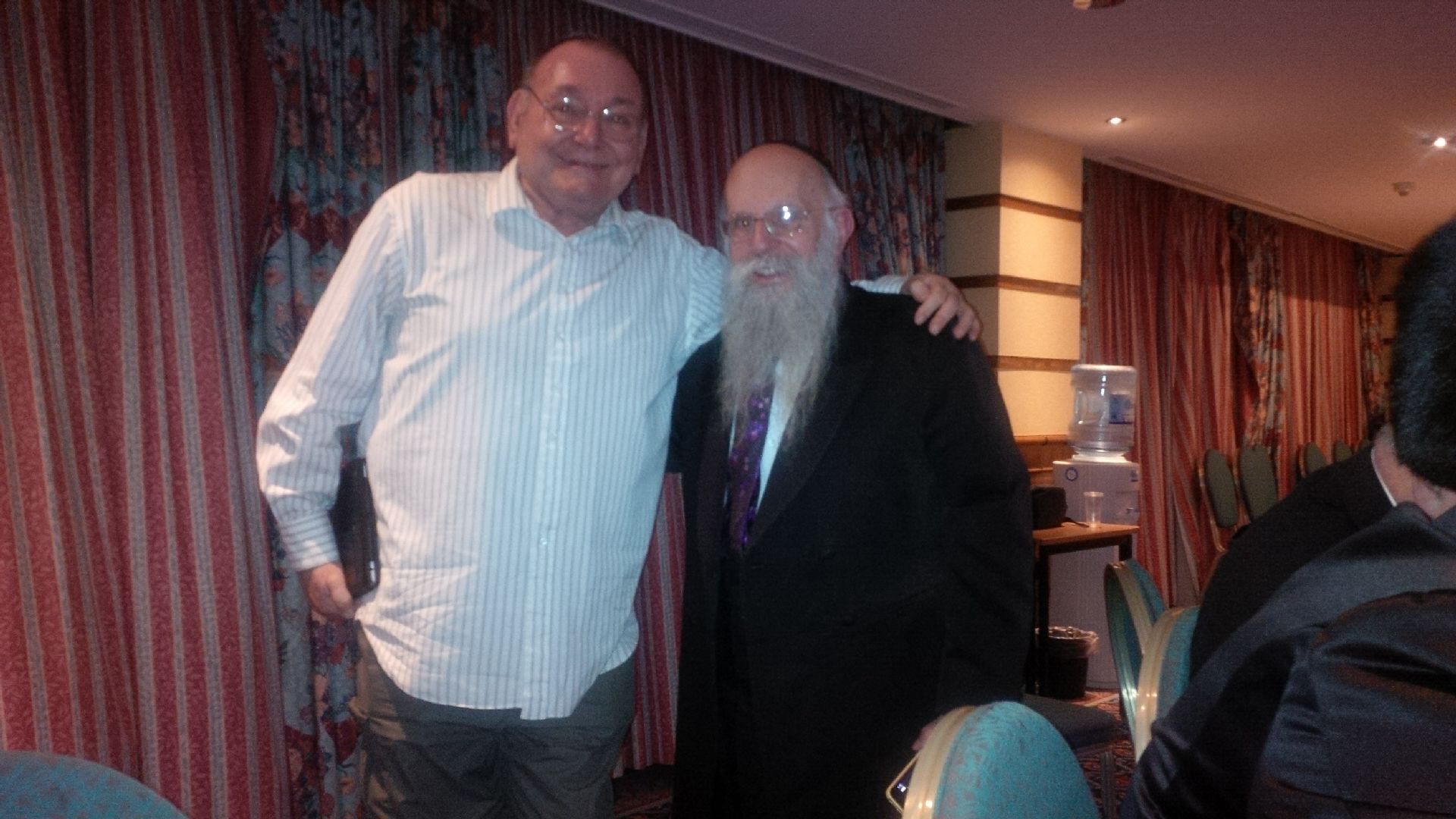 Dear Rabbi Chaim and Sora
You excelled your self last weekend with a stupendous
organization in every respect.
The transport, entertainment, the delectable and extravagant
food, your guests, your staff and in particular Pauline were outstanding, say
the least.
Good for you both. Chazak, Chazak, Chazak
With warm and best wishes. Morris
**************************************************
Dear Rabbi & Rebbetsen Sora
I would like to thank you both for a most enjoyable Shabbaton in Ayr, Scotland. I had
a wonderful time and must say everything was very well organised. The atmosphere was
relaxing and the food was delicious. I thoroughly enjoyed myself in Giffnock in your restaurant
and thank you for accommodating my needs with regards to my meals, which was very kind
of you. The entire trip was very pleasant especially Shabbat! Kol Hakavod to you and Sora.
I look very much forward to next year's Shabbaton in Scotland.
With sincere good wishes Rosie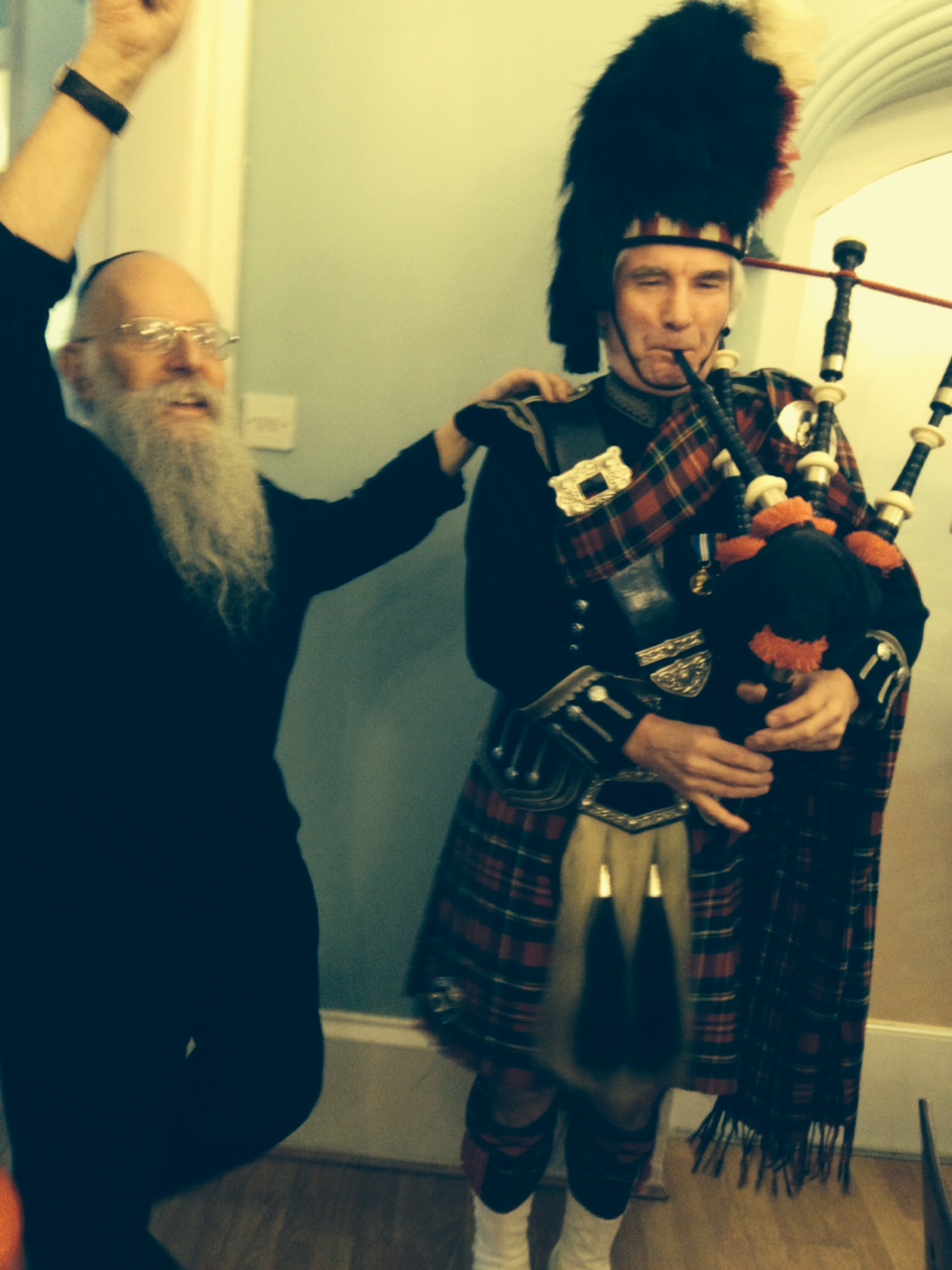 Dear Chaim and Sora

Thank you for a most memorable and delightful Shabbos weekend in Ayr.
You are the perfect host and hostess who sincerely dedicate much time and effort
into what you achieve for our community. You managed to surpass yourselves
in every way and thought of everything possible to create a most wonderful event.
Chefs Peter and Alistair and Waitress Pauline excelled themselves in the preparation
and serving of our meals. Please thank them on our behalf
The Mercure Hotel was perfect and we would be more than happy to stay there again.
Wise choice! Even the weather was good!
Sincere thanks and our warmest best wishes.
The Kayes
***************************************
Dear Chaim and Sora
We had the most wonderful shabbos weekend expertly organised by Chaim and Soro Jacobs.
Every detail was meticulously planned. The food was outstanding but most of all the atmosphere
was warm and welcoming. We have made new friends without a doubt and we are already
looking forward to the next event next year PG.
Debra and David
*******************************************
Dear Rabbi Chaim and Sora
Thank you so much for the amazing shabbat experience in Ayr.
All of it was delightful from Thursday evening meal at your wonderful restaurant in Glasgow thru
the whole Shabbat experience. The staff were more than helpful and accommodating, especially
Pauline, who did everything with a smile on her face.
There was a fairly eclectic mix of people, which seemed to work pretty well, and everyone appeared
to get along just fine. Even the weather was pretty good for late November! The logistics of
organising I am sure were challenging to say the least, but it was excellent and
I would definitely consider coming again.
Kol Hakavod Wendy (birthday girl!)
********************************************
Rabbi and Soro Jacobs have just run a lovely 'Shabbos experience' in Ayr, nor far from Glasgow.
Very warm, and friendly, the food was especially professional and impressive (and what is a Jewish event
if the food is NOT good?) and the Rabbi and Rebbetzen were particularly welcoming, hard-working - in the
extreme -and made a really good and enjoyable event of it - I was able to take along a group of 11 people;
the less convinced were drawn in by the whole Shabbos atmosphere, too and everyone had a really good and
interesting time. On arrival in Glasgow we went to Kelvingrove Museum and Art Gallery -
and saw Salvador Dali's work, among others, then to Giffnock for the first of our good meals
prepared by the Jacobs. We visited Robert Burns' Cottage and Museum (fascinating) -
armed with packed lunch, of course; and then spent a lovely Shabbos eating,
talking and singing. Well done Rabbi and Rebbetzen Jacobs. Joan
****************************
Dear R' Chaim and Sora,
What a fabulous trip!
What an unforgettable experience!
What an uplifting and inspiring Shabbos!
Being in the "trip planning business", I can certainly appreciate all the
time and effort that was spent in planning and executing this wonderful
tour. You not only planned a beautiful and delicious Shabbos, but you
juggled the arrival and departure times for three different groups, and
coordinated transportation and tours for each group.
A special thanks for your flexibility when I asked you to switch Friday's
scheduled tour, and for making special arrangements with the Jewish Scottish
Archives and the Gartenhill Synagogue.
Sora, your breakfast/lunch bags were very appreciated, and the meals were
outstanding and plentiful!
Rabbi Jacobs, I think all participants would agree that your dream came to
fruition!!
Fondly, Shifra (alias:Sheila) & Yaakov
***************************
Dear Rav Chaim & Sora,
We wanted to add our comments and accolades to those who preceded us this week.
Our trip to Scotland would not have been possible without the support & logistics that you had set up.
We could not have obtained kosher food, minyanim or Shabbos without your help. That made all the
difference and turned an "iffy" trip into an "excellent" trip.
We originally thought we would take a holiday in Scotland to simply refresh our bodies. Little
did we know that we would also refresh our souls in such a meaningful manner.
We were able to get an action packed touring itinerary in, visiting the castles, tourist sites,
beaches, Parliament and a scotch distillery- all within a few short days. The highlight of our trip,
however, was our Shabbos experience at the Mercure hotel. Aside from the delicious , well presented
food and service, we were able to meet so many new friends and observe Shabbos properly. I will be
thinking of the people we met and retelling their stories for a long time. We now have all these new
contacts, including Sheila, Yakov, Avigdor, Leah, Benny, Shoshi,
David, Debra, Rosie, Ruth, Morris, "Sir" Brian, Joan,
and the NWJS folks, just to name a few.
*********
We want to wish you all the best as you continue to do Hashem's work in Scotland.
I am sure the Rebbe is proud of the two of you and your family. May we all be blessed with
continued success, good health and good tidings (Besoros Tovos.) The memories of this adventure
will surely last a lifetime.
Avi & Adrienne
********************************
Dear Rabbi & Rebetzin Jacobs לאי"ט
With a few words we want to express our feelings following the amazing, inspiring and uplifting
Shabbos we spent with you in Ayr. Although we were there 'on a job' we were completely taken
aback by what we saw and encountered as the Shabbos progressed. When we accepted the
booking and were preparing for our journey to Scotland we did not know exactly what to expect and what
the nature of the event was, but once we got there it all became clear. It was a pure outreach
gesture to one and all, out of the goodness of your hearts, in order to inspire and
bring happiness to people from all walks of life. And inspired we certainly were.
My musical activities take me occasionally to various Kiruv seminars and Shabbton's, but this occasion
was completely different from our point of view in that we were so involved with others and were really
'part of it', and forging friendships with so many lovely people. This is something we have never experienced
before. The atmosphere, the food, the logistics and your management skills were really something to admire.
It was indeed quite hard for us to leave and say goodbye to all our new-found friends and we genuinely
wanted this amazing weekend to linger on. We are still under the spell of that Shabbos and are sure
that it will last for some time to come.We do hope to meet up with some of the participants - or 'campers'
as you call them - eventually and try to keep up the contact with them.
We wish you both that you have the strength and health to carry on your wonderful work for
many years to come and hope that we meet again and share in each other's Simchos.
With warm regards and much appreciation
Benny & Shoshi
*********************************************