Shul in the Park
Rabbi Mendel Jacobs Founder Minister
**************
A Very Warm Welcome Awaits
You At Shul in The Park
Busy Lubavitch Shul in the Park, Glasgow's Alternative Shul Service is busy with services most days of the Week
Sun. 8.40 am, call for venue
Mon. Evening 6.30pm @ Call for venue
Weds 9.00 am, call for venue
Weds evenings 6.30pm call for venue
Thurs. 9.00 am, call for venue
Fri evenings 6.15 pm call for venue
Shabbos Morning 10.30am followed by Kiddush call for venue
Over 140 people attend services during the course of an average week.
Founder Minister Rabbi Mendel Jacobs
Visitors and new members always welcome
Rabbi Mendel Jacobs of Lubavitch of Scotland,
visited Sam Latter of Edinburgh to
celebrate a very special birthday.

Footballer Rami Gershon from Israel who is
now signed up with Celtic FC attended morning prayer
service at Shul in the Park this Thursday. In the picture attached he is seen with shul rabbi Rabbi Mendel Jacobs


They later met with MP Ken Mackintosh and Rabbi
Mendel Jacobs presented him with a Scottish
Jewish Tartan skullcap made
from 100% pure Scottish wool.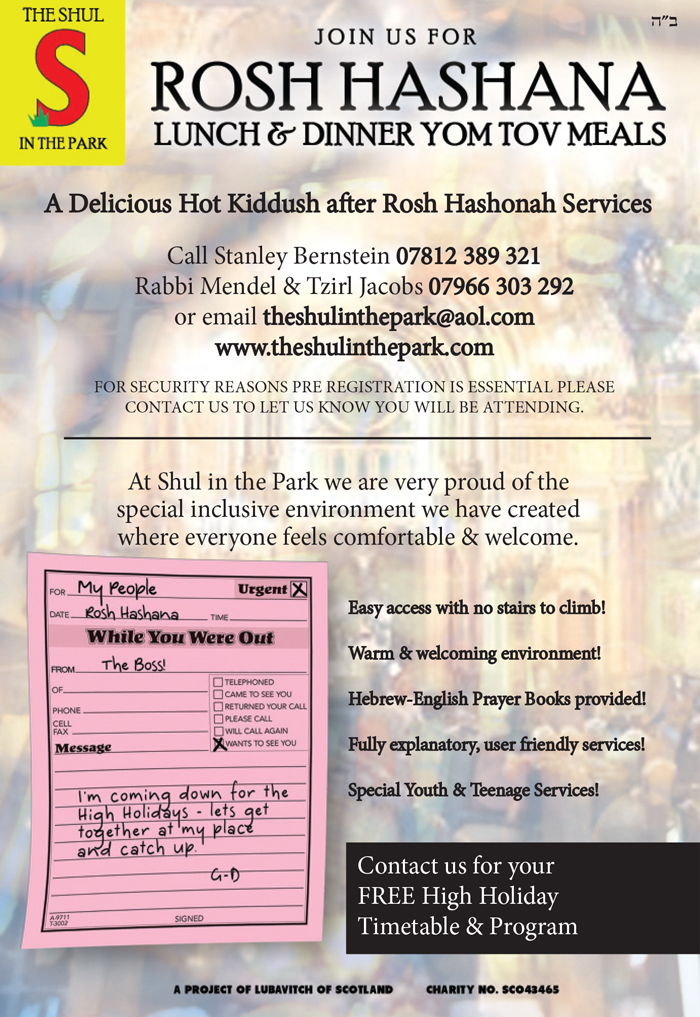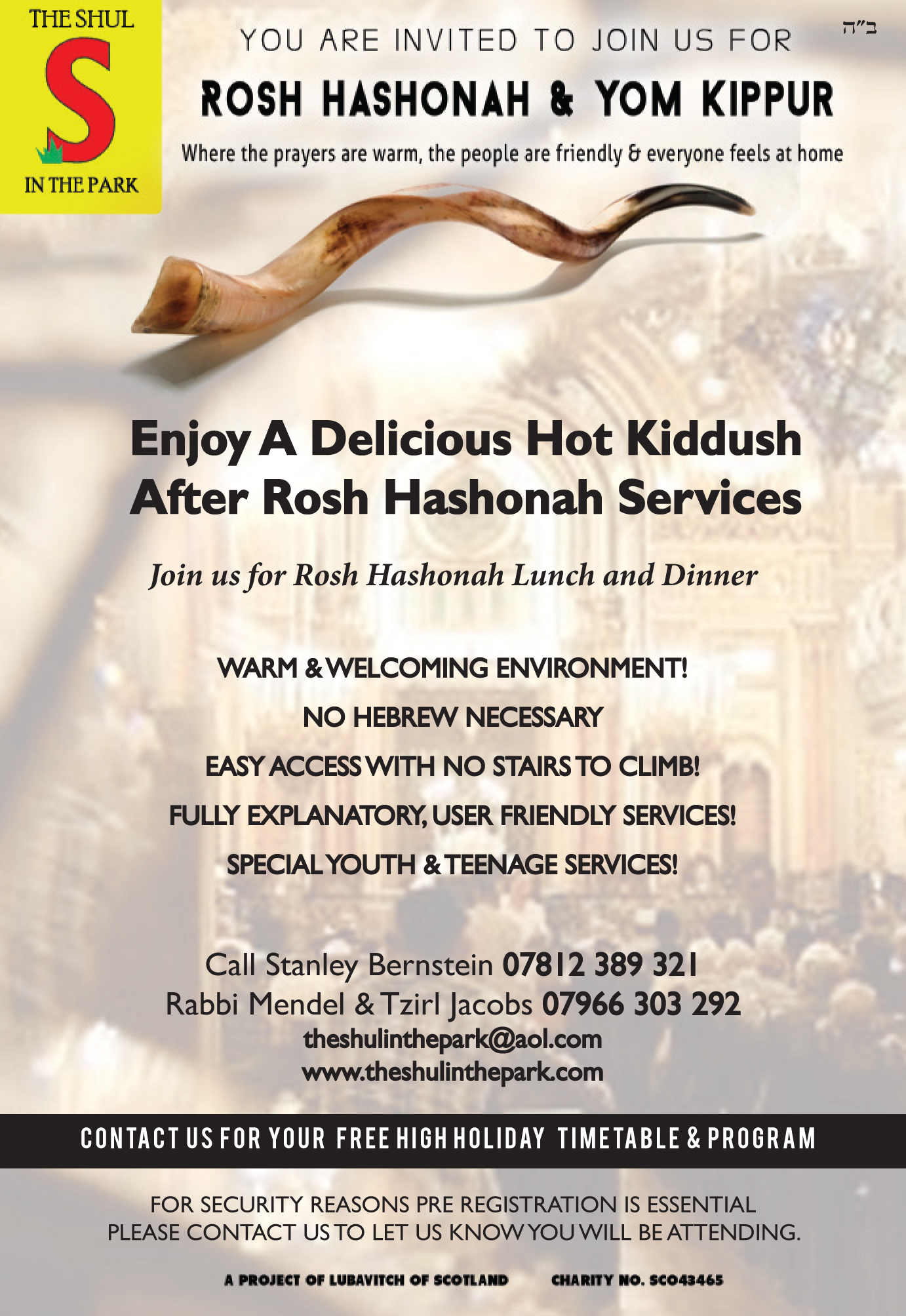 Rabbi Mendel Jacobs Founder Minister
For information about this Shul is the only Full explanatory service run
in the Glasgow Jewish Community