Please Pre Book for ALL Events
Now Booking for Friday Night Dinner
16 September - Sold OUT!
Kiddush & Reception 6.30pm
Dinner 7.00pm
£26 per person
**********************
Ladies & Gents Pre Rosh Hashona
Learning Lunches with Sora & Chaim
Separate Lunches
Monday 26 September
£10 per person
**********************
Rosh Hashona 3 course
Lunch both days after shul
£26 per person per day First Day Sold Out!
Second Day 5 places left!
******************************************
Hebrew Reading Class for Men & Women
Every Sunday Morning 11-12 noon
Shona Tova
=
*****************************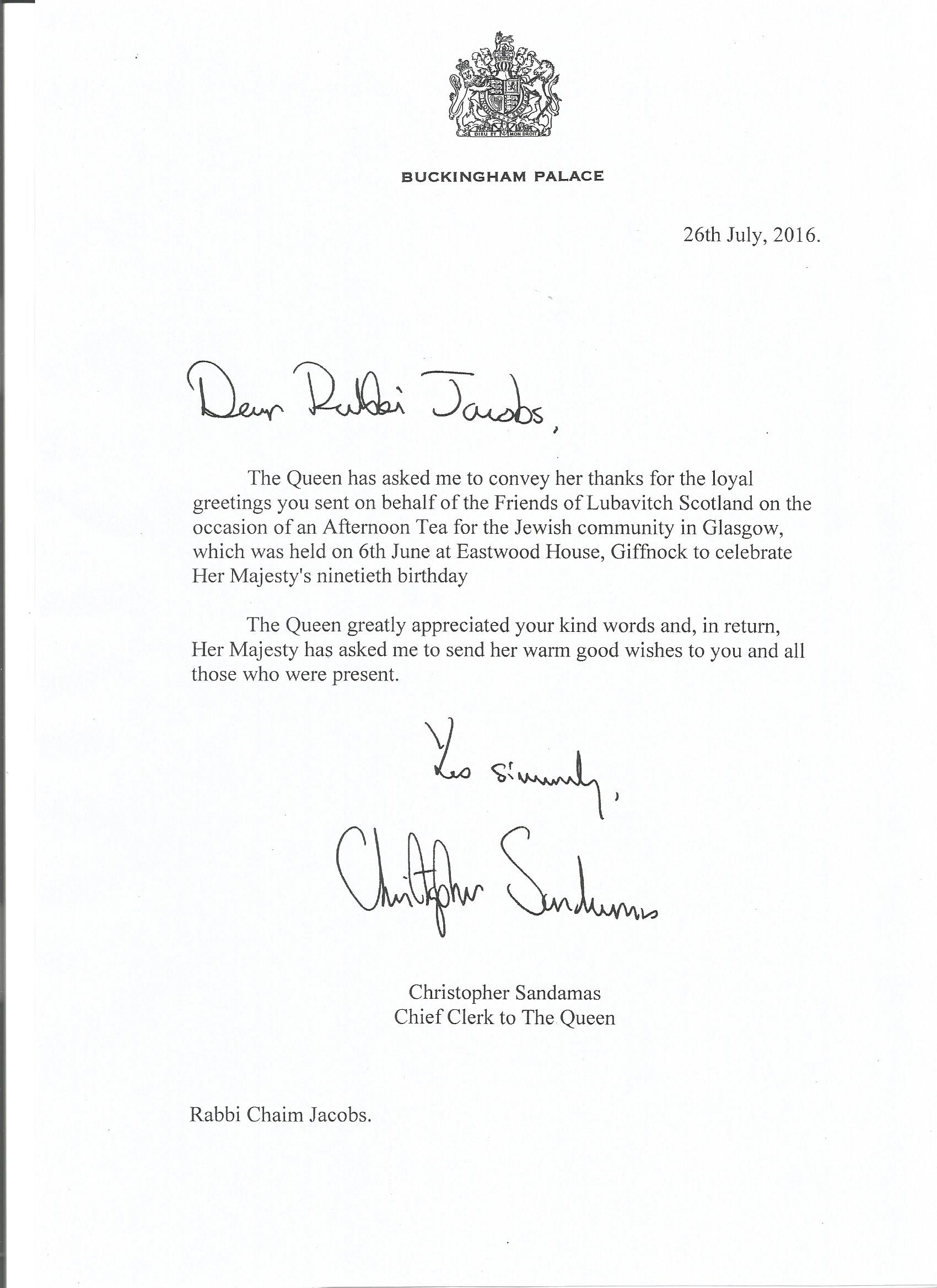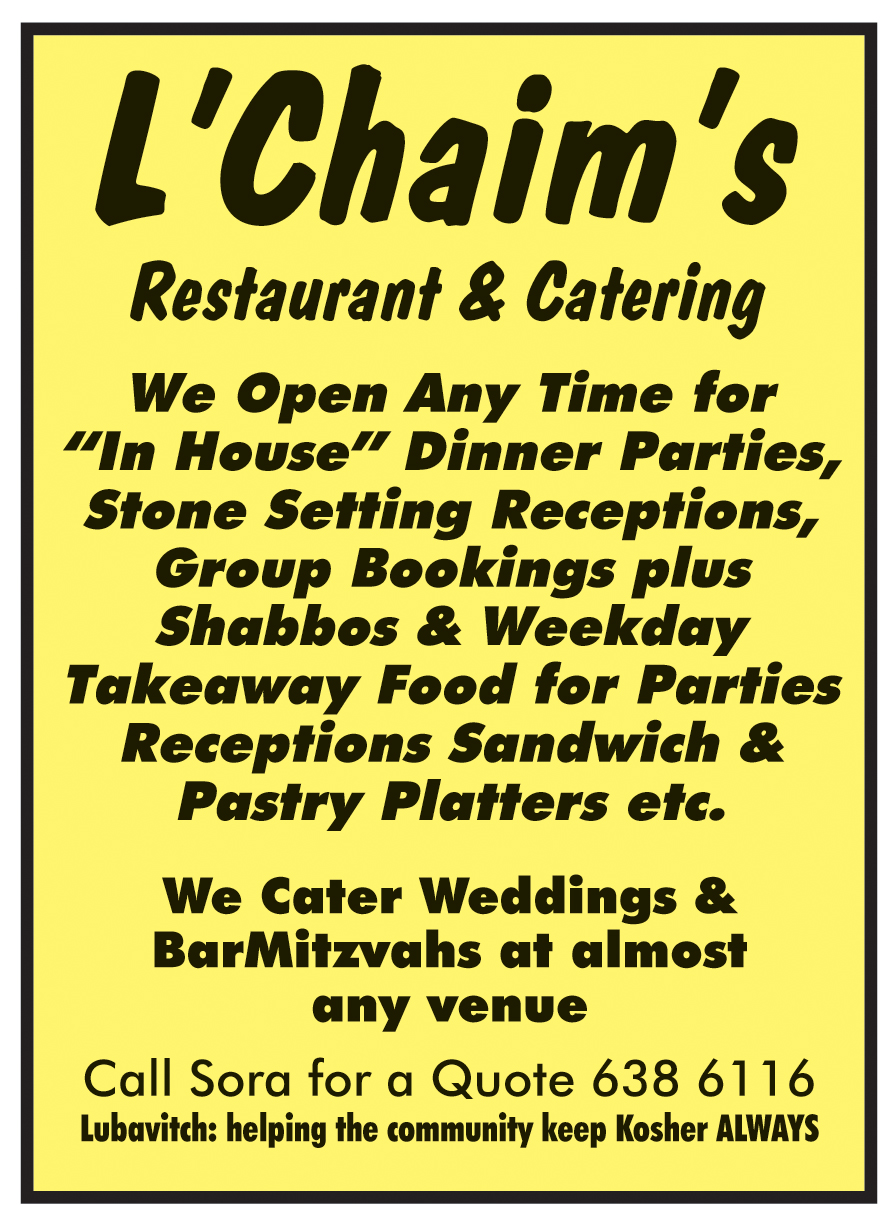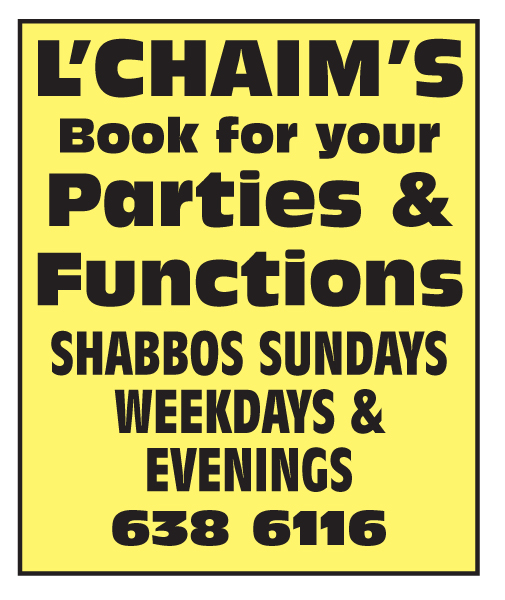 Now Booking for:
* Lubavitch Hebrew Reading Marathon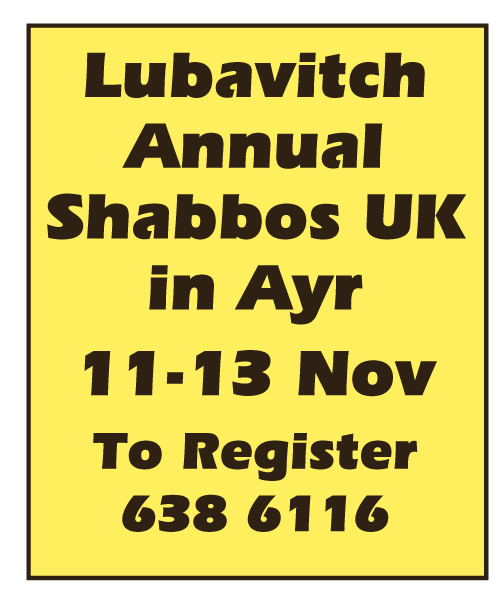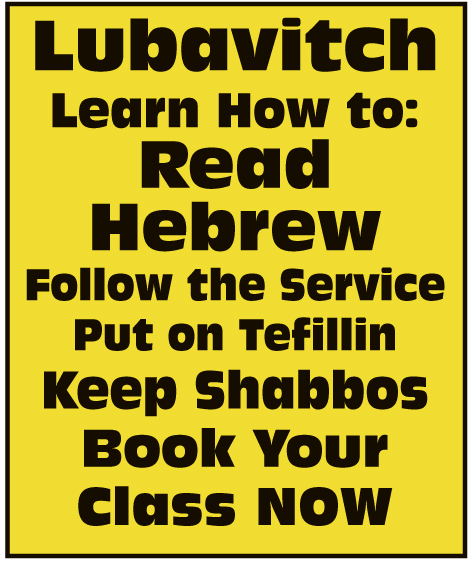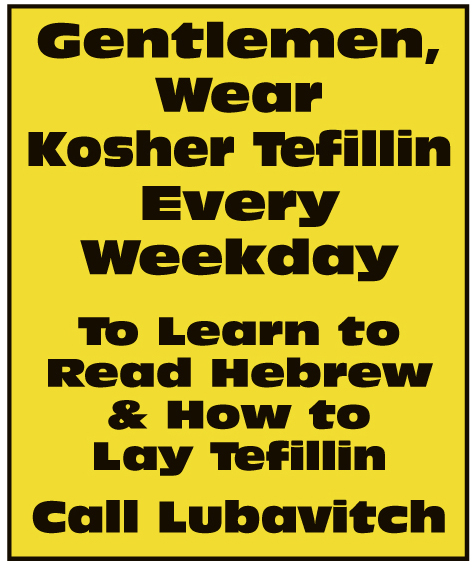 See This Weeks Here's My Story Below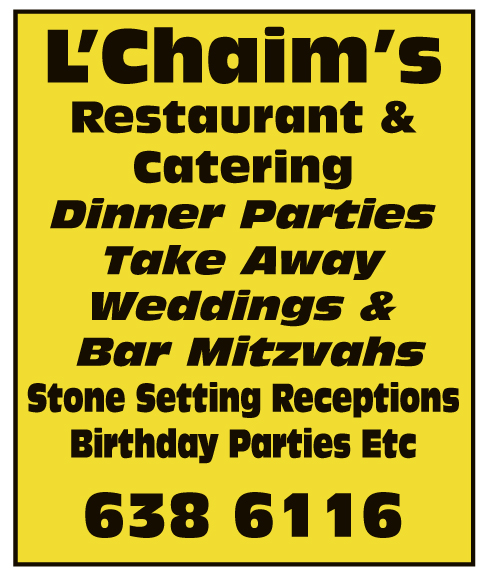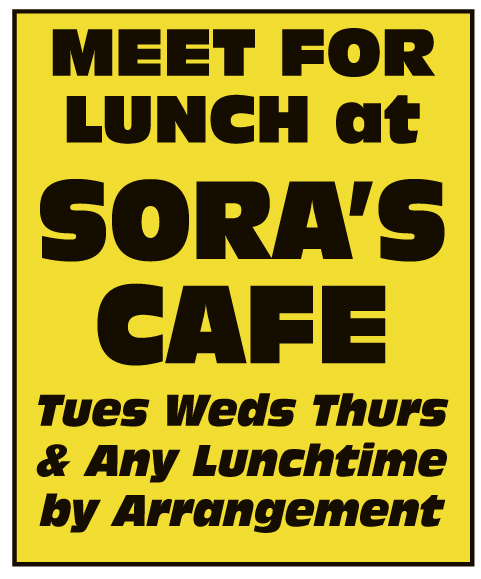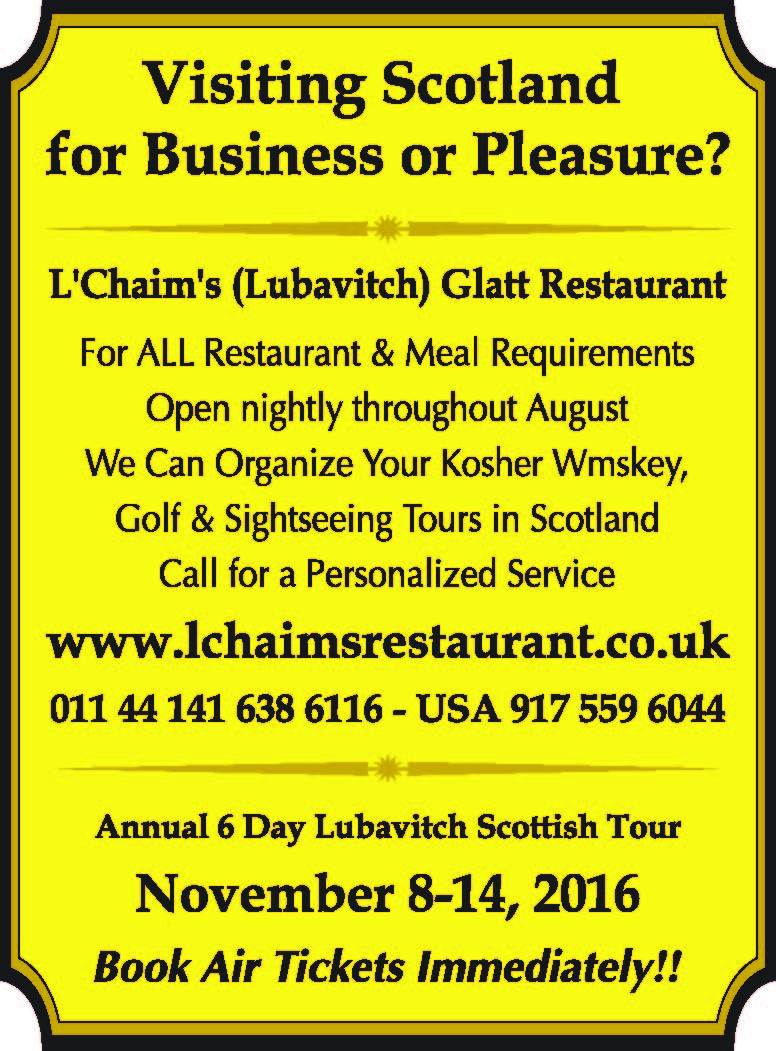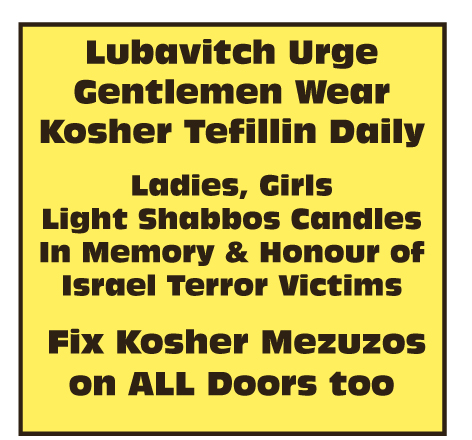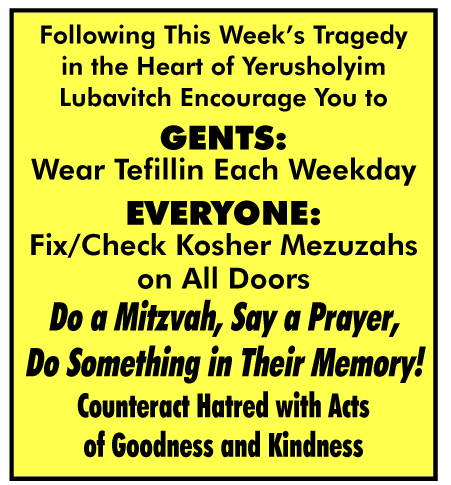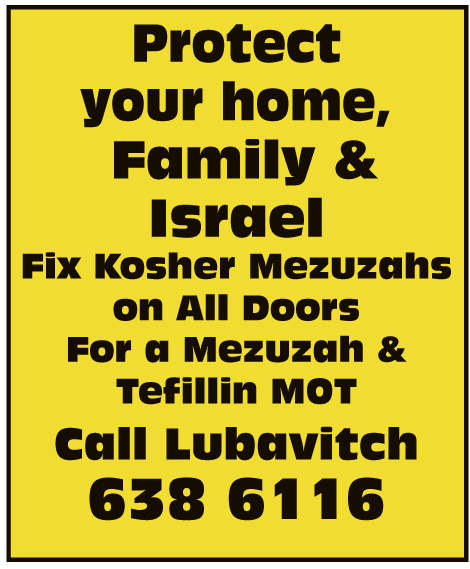 *
*******************************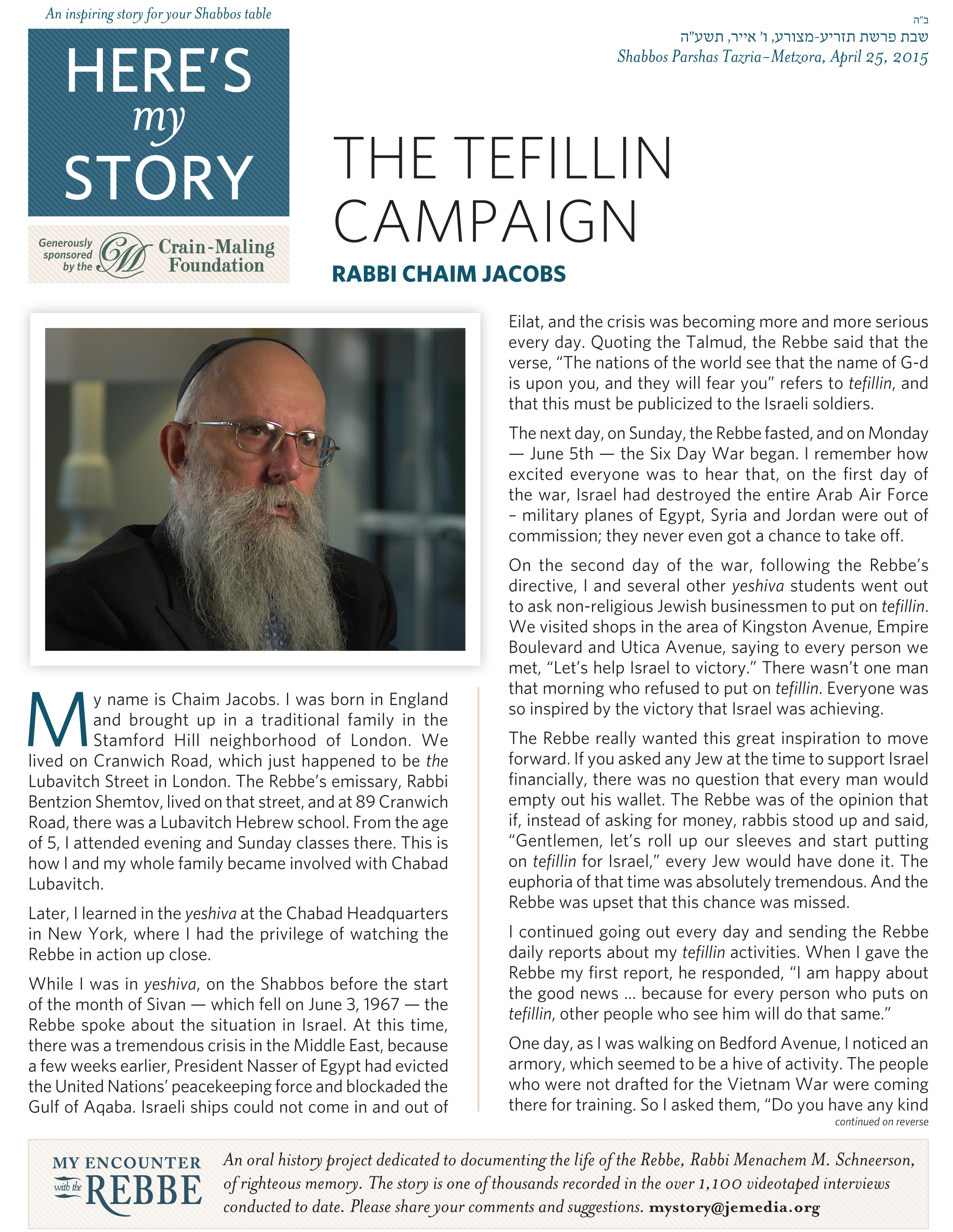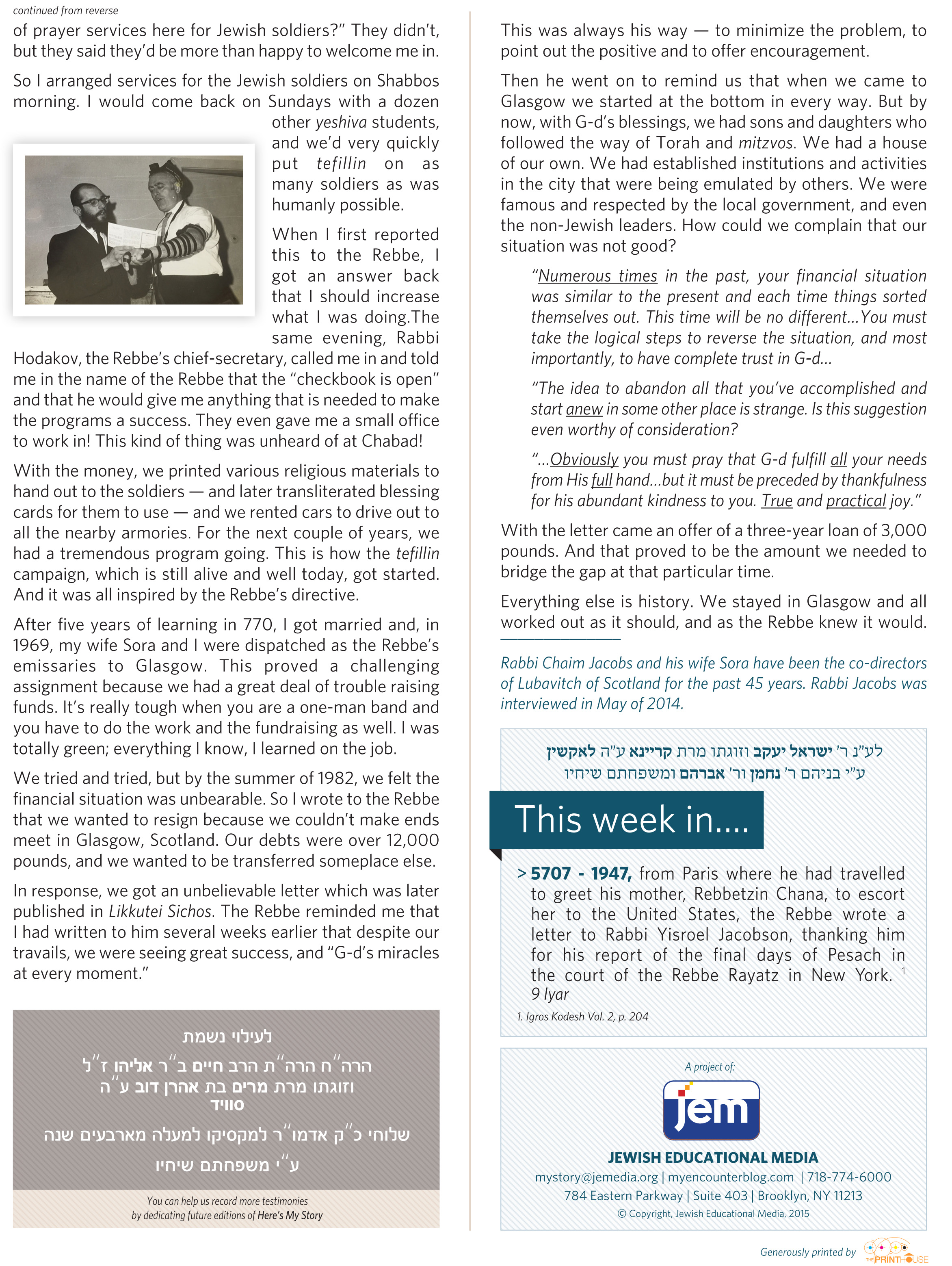 End of Pesach Moshiach's Meal in Scotland
Communal Seder a Great Success
Unbelievable Purim
Celebration Dinner & Concert 2015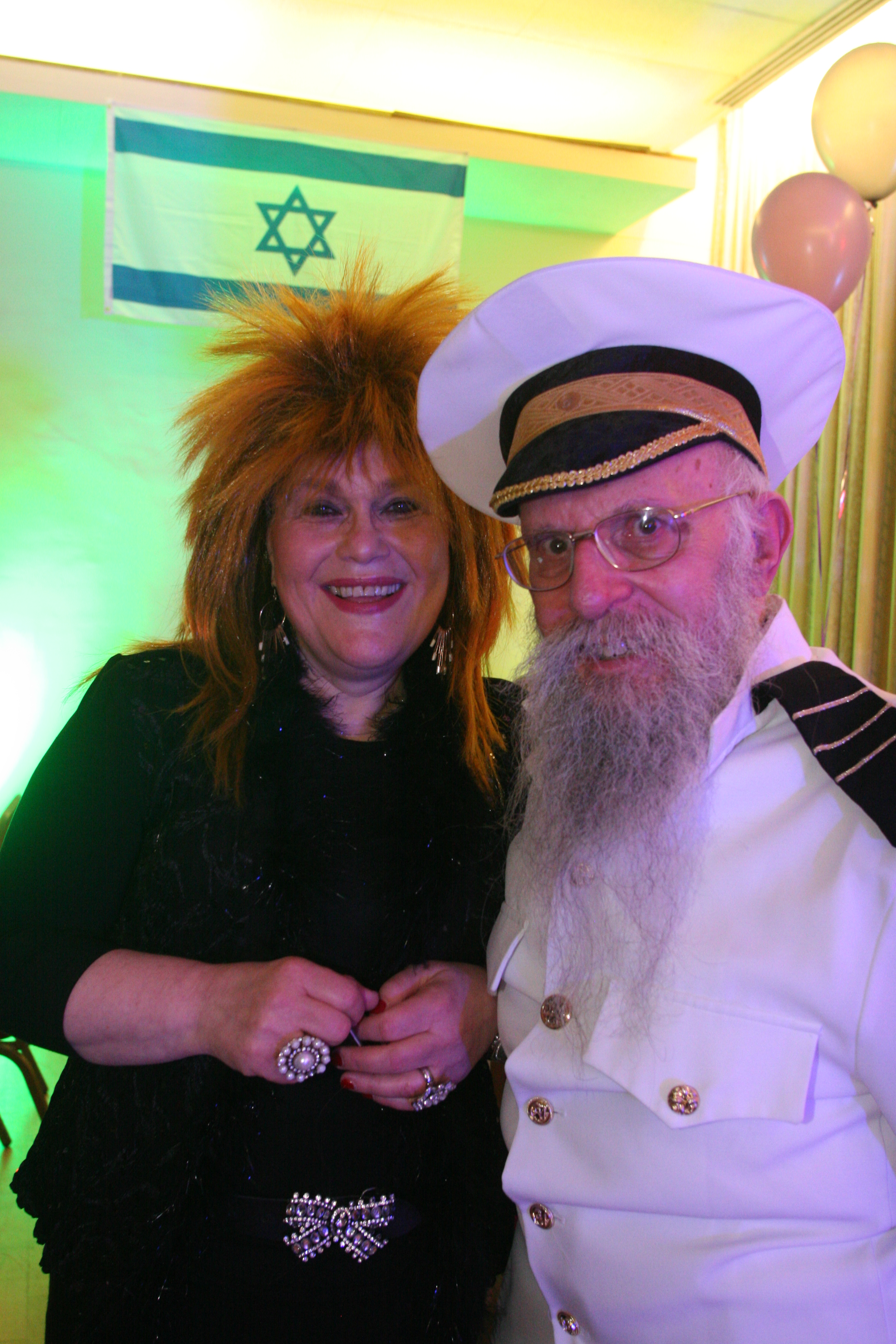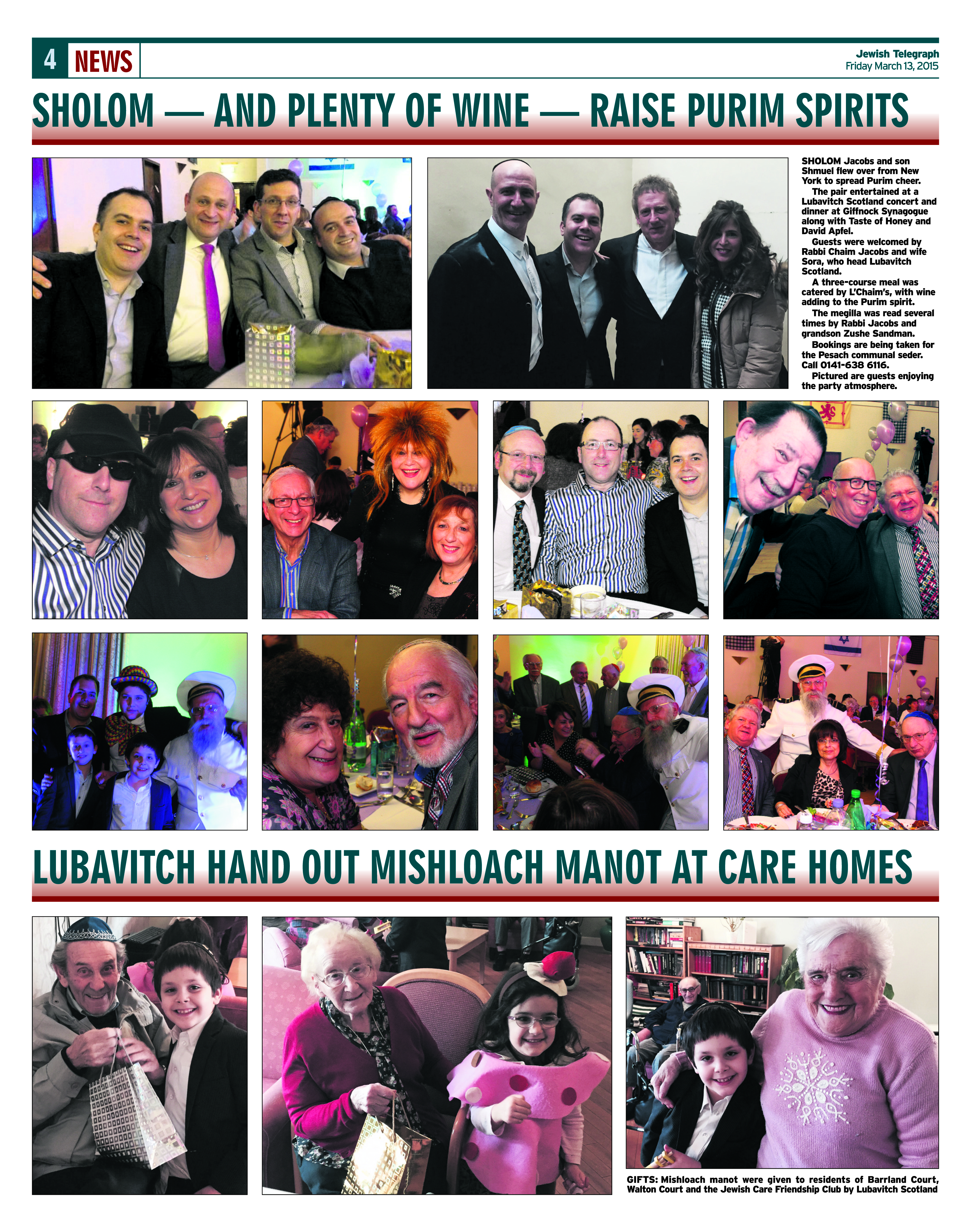 Reproduced by courtesy of the Jewish Telegraph Group of Newspapers. www.jewishtelegraph.com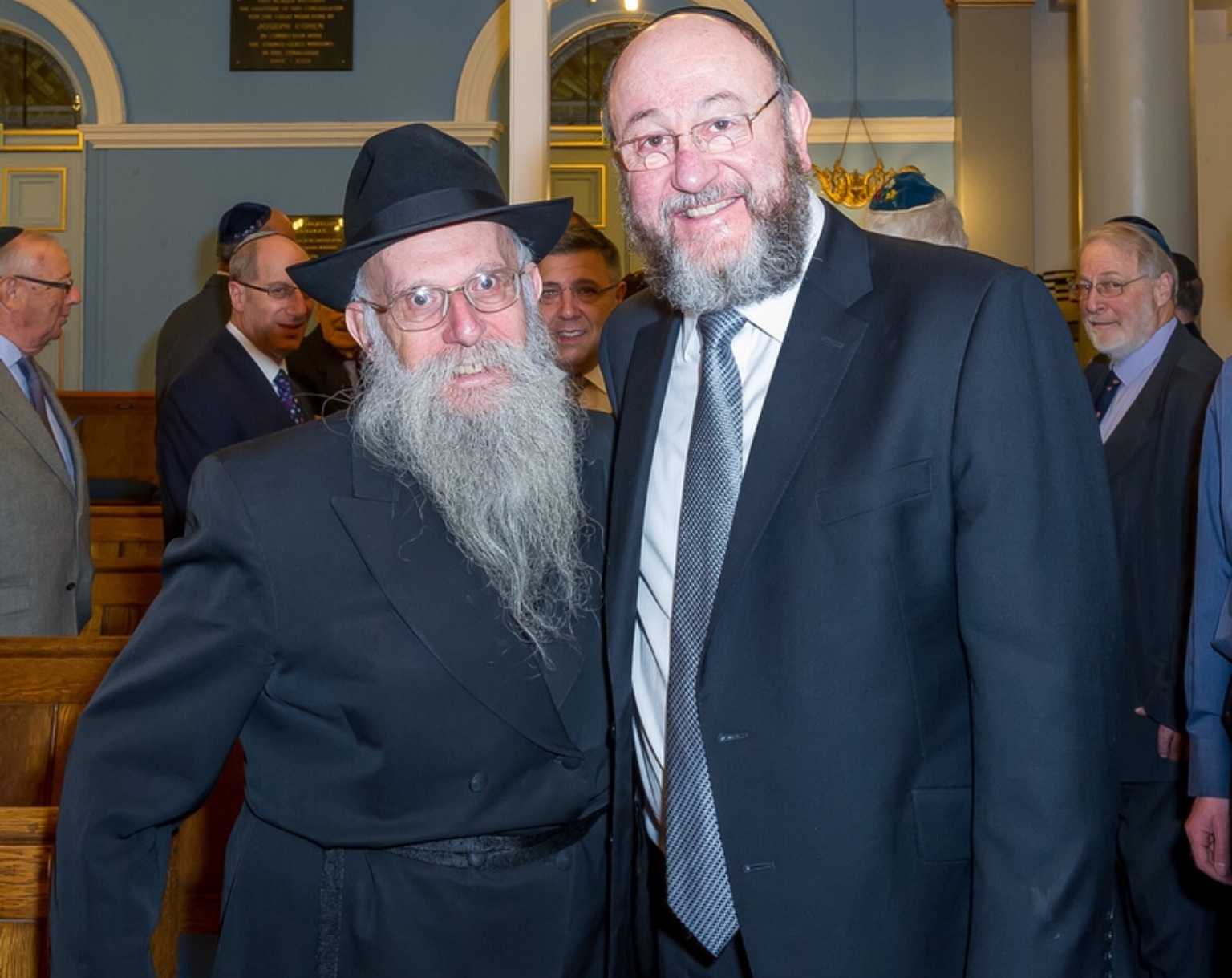 Rabbi Chaim Jacobs With Chief Rabbi Ephraim Mirvis during his visit to Birmingham Shabbos
13-14 March 2015
Report of Phenomenal
Sefer Torah
Dedication & Celebration Concert

Click Here
Exciting Burns Supper Celebrated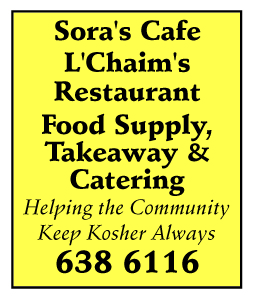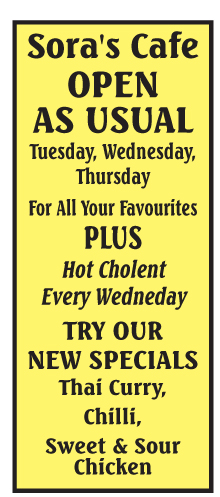 Article in Herald Magazine Glasgow about our Burns Night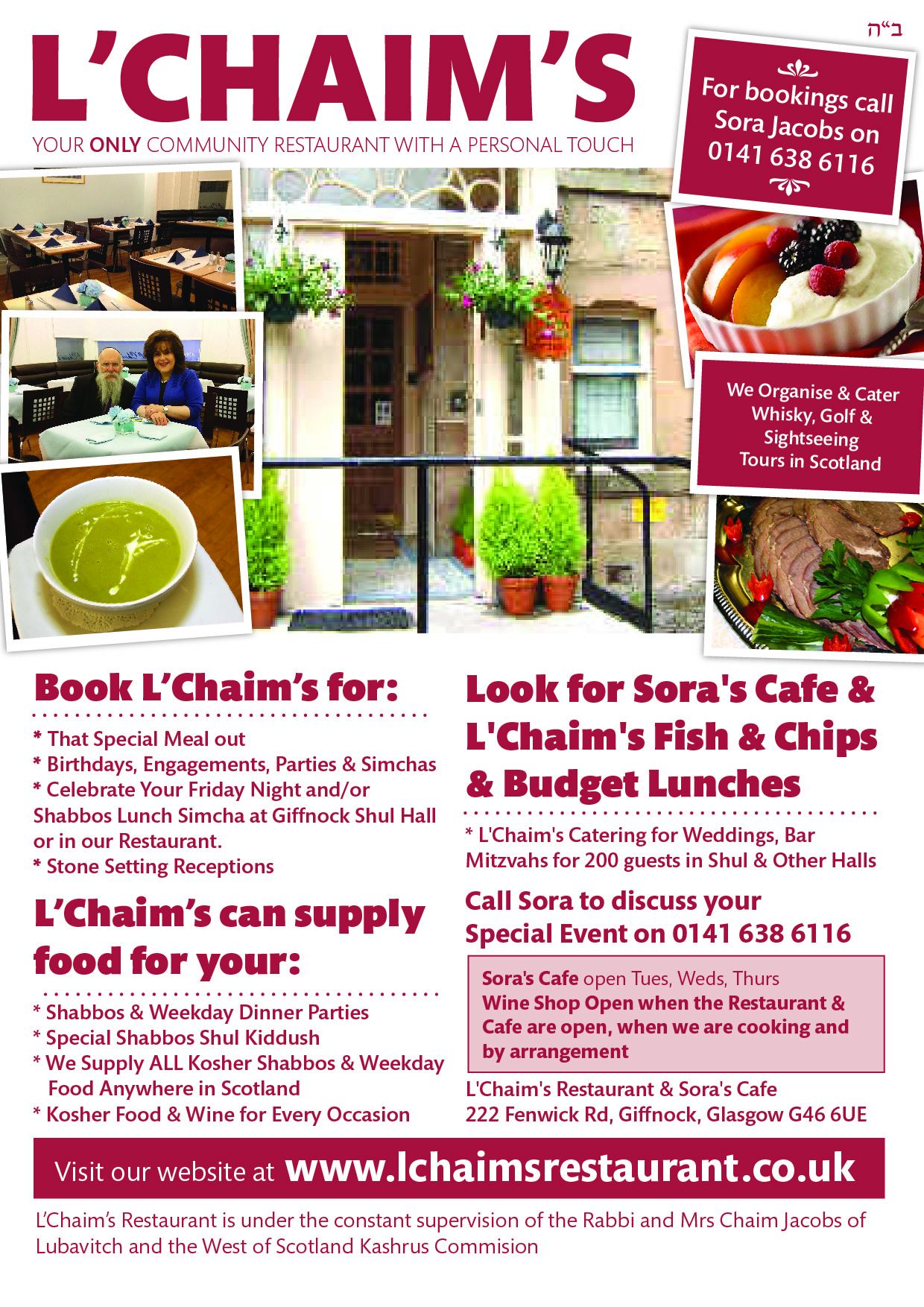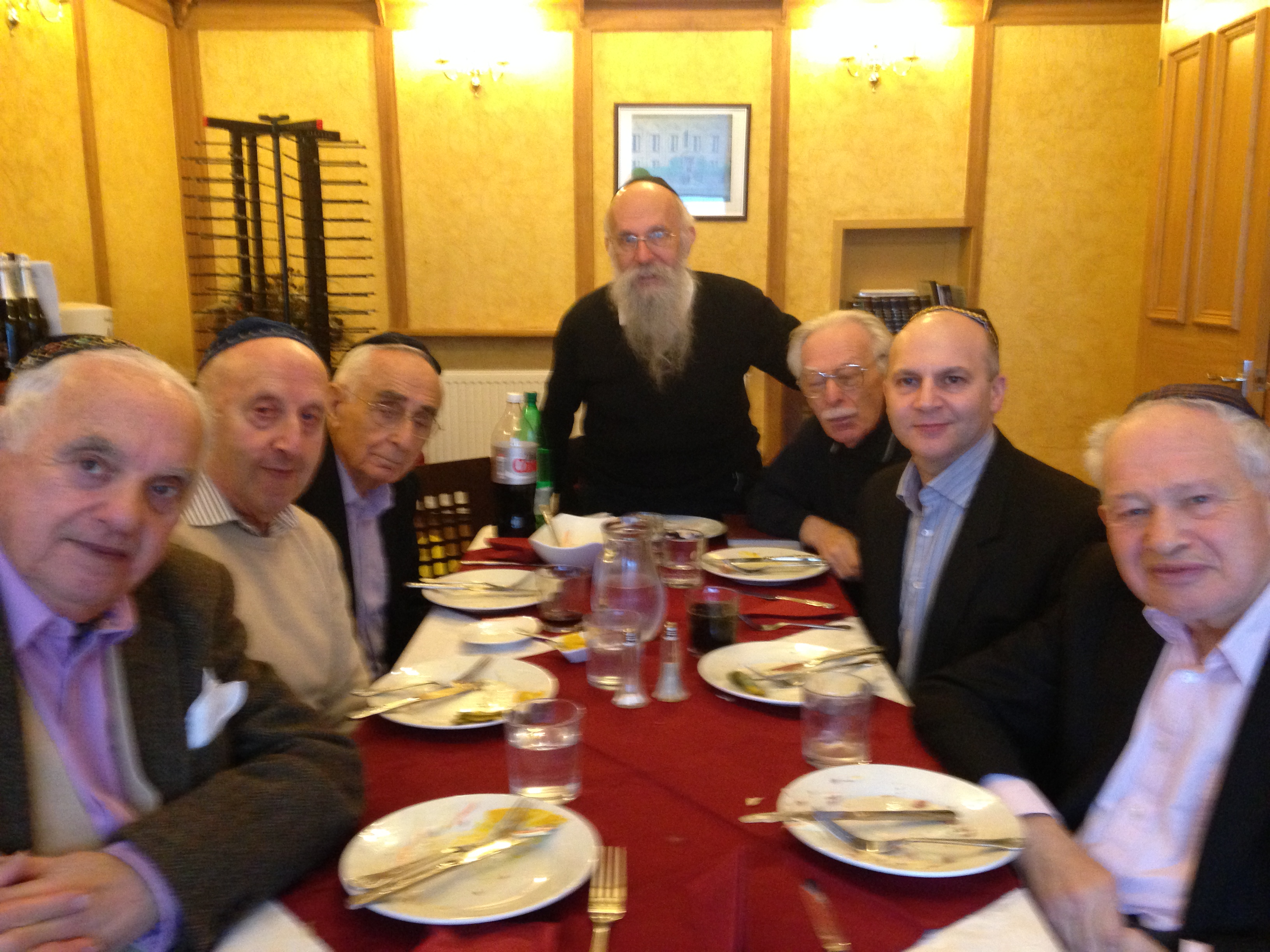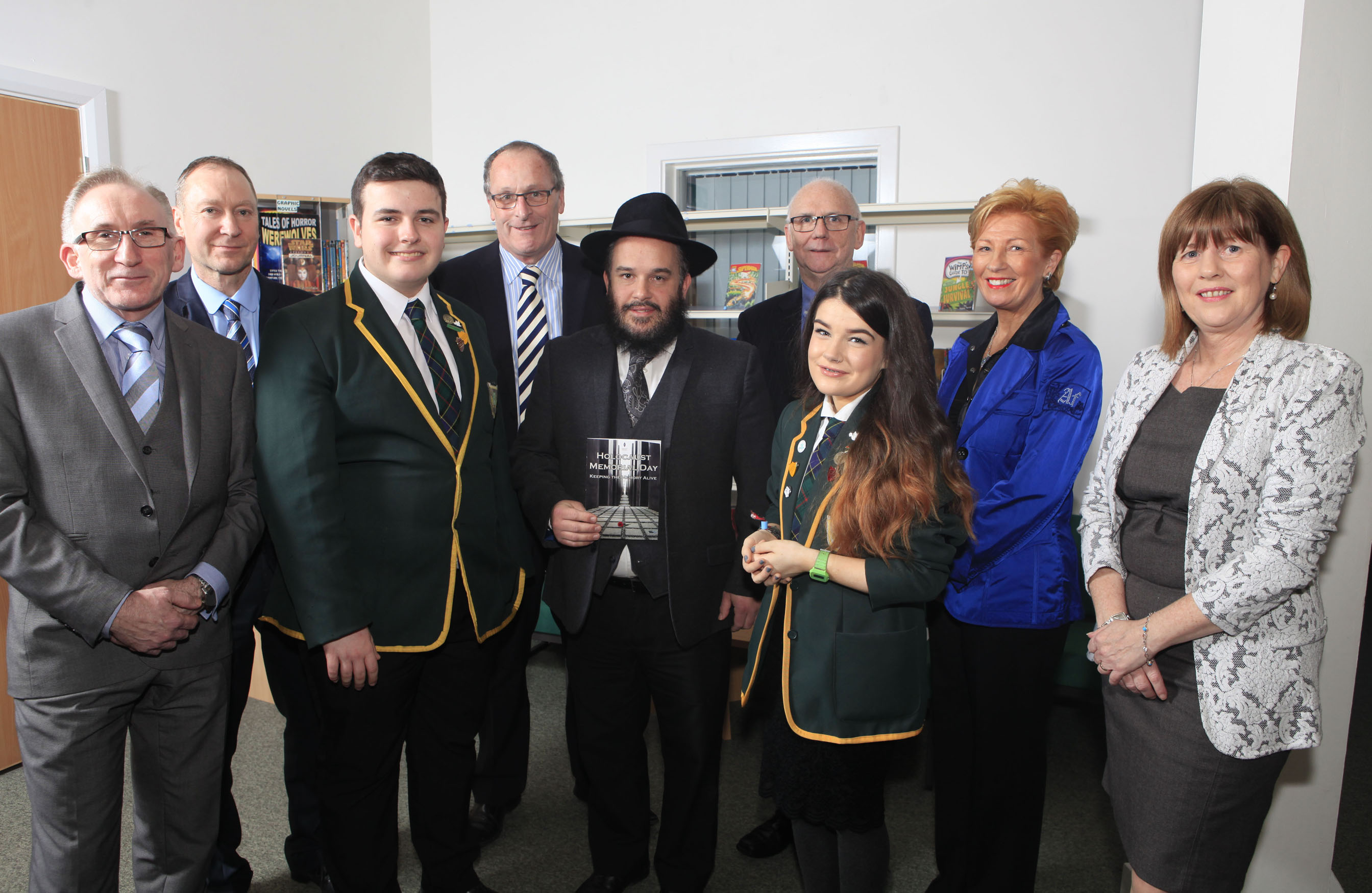 Rabbi Mendel Jacobs, Jewish Chaplain South Lanarkshire Council
attending the South Lanarkshire Council
Holocaust Rememberance Day Event
at John Ogilvie School Hamilton, pictured a
bove are:

Mr Eddie Morrison, Head teacher John Ogilvie High School

Councillor Jackie Burns, Depute Leader, South Lanarkshire Council

Nathan Boland, Head Boy, John Ogilvie High School

Councillor Brian McKenna, Depute Chair, Education Resources Committee

Mr Jim Gilhooly, Executive Director of Education

Erin Slaven, Head Girl, John Ogilvie High School

Isobel MacDougall, Head Of Education, Hamilton and Clydesdale areas

Councillor Jean McKeown, Chair, Education Resources Committee
***********************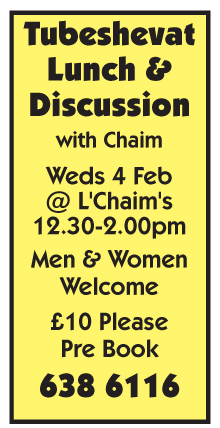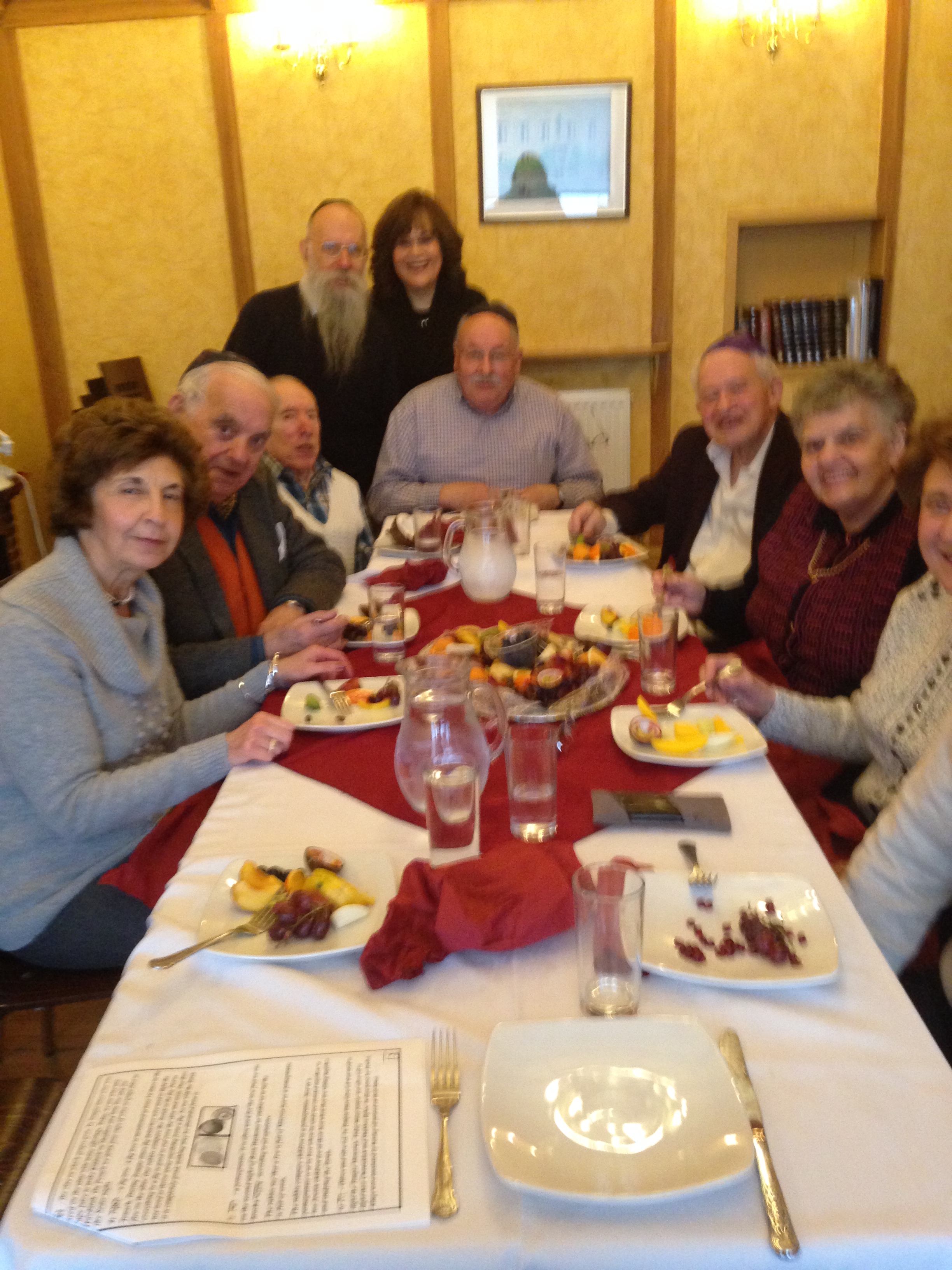 Ten men and women attended the Lubavitch-L'Chaim's Tubeshevat
Lunch and Learn. A talk was given by Chaim about the symbolism of fruit in Jewish tradition.
This was followed by numerous questions and answers. It was decided to run such an
event every 3 or 4 weeks. A two course lunch followed by a Fruit Platter was served.
The next Lubavitch Ask the Rabbi & Rebetzen Lunch will now take place on
Wednesday 25 February at L'Chaim's beginning at 12.30pm. £10 per person.
***************************
Sora's Cafe Lunches & Take Away
Open Every Tues, Weds, Thurs
12-2pm Booking NOT Required
Light Lunches @ Light Prices
Soups, Salt Beef, Latke,
Chopped Liver, Salads & Much More
Large Groups Please Pre Book
For Prices See Bottom of this Email

o
r Click Here
f
or Menus & Prices: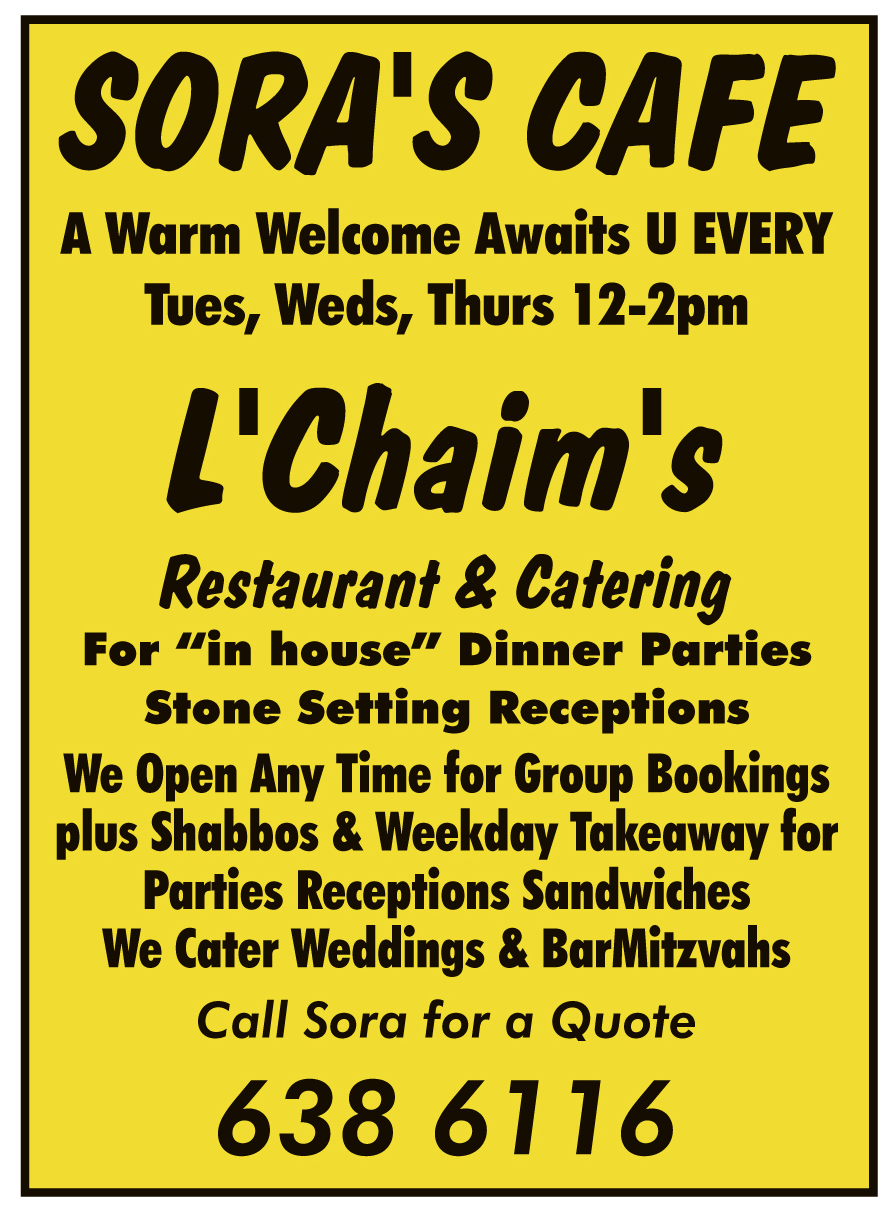 Full Report of Sefer Torah
Dedication-Celebration Jan 2015
Click Here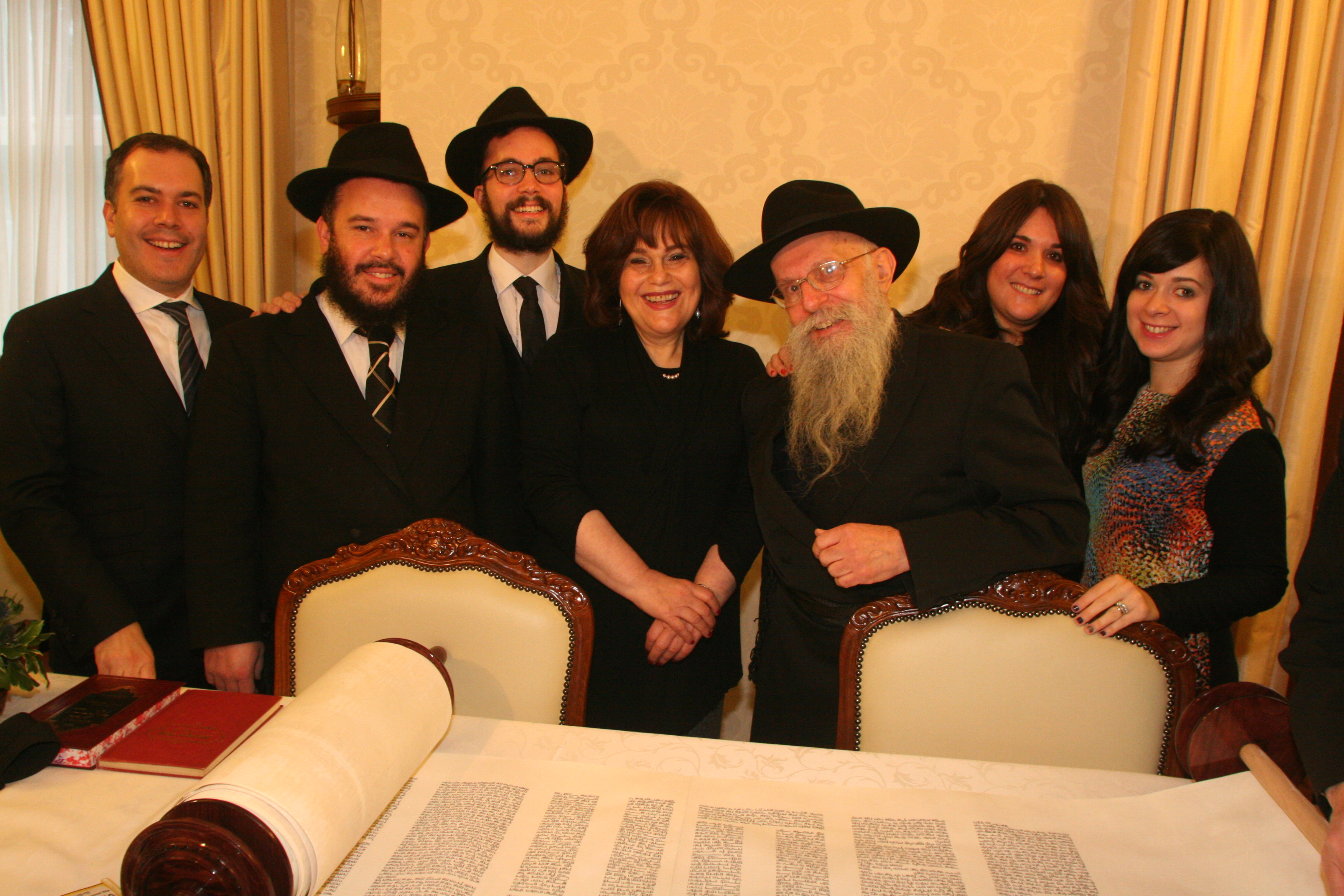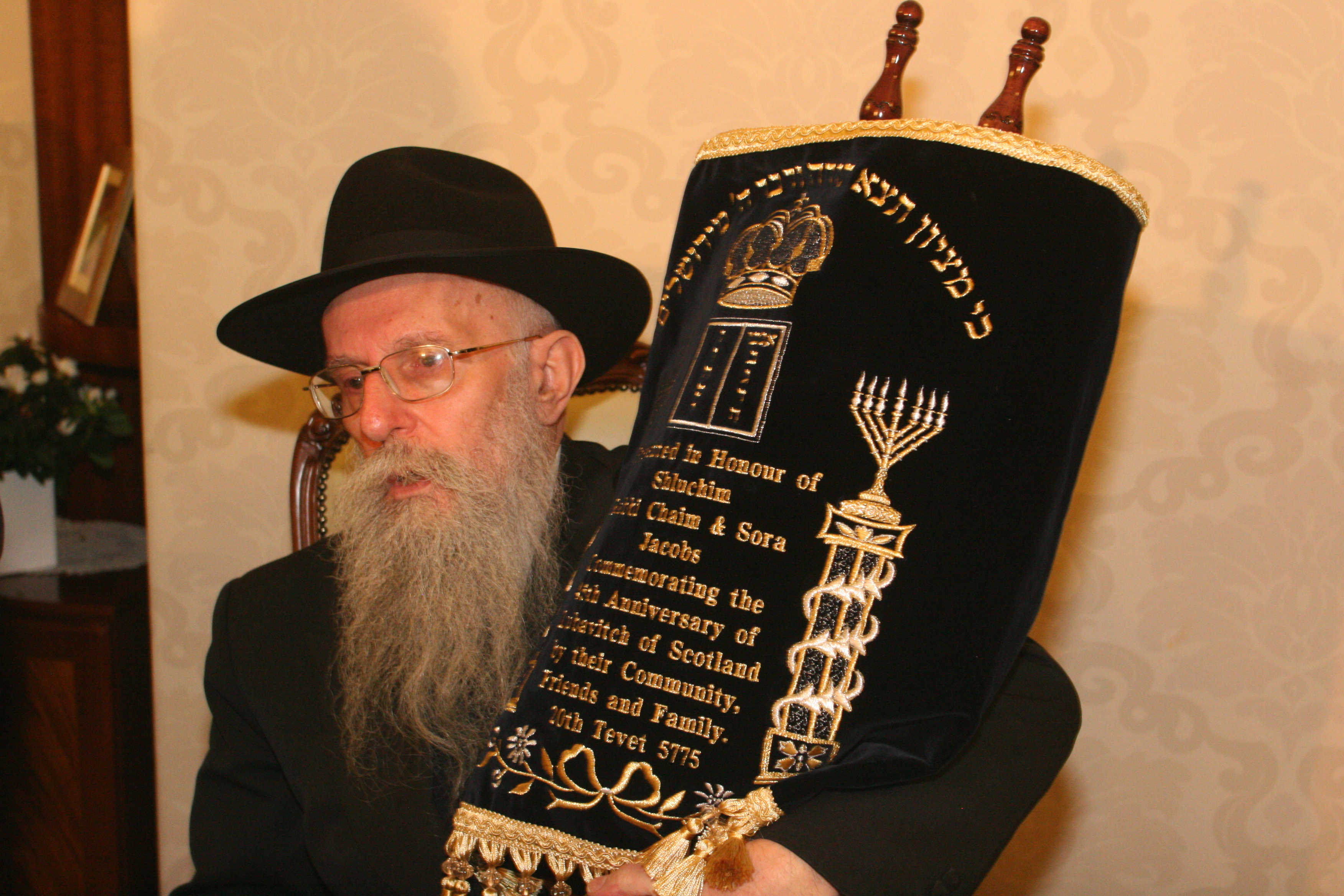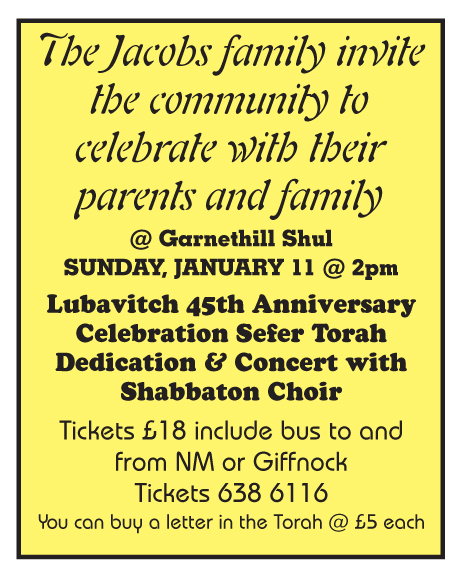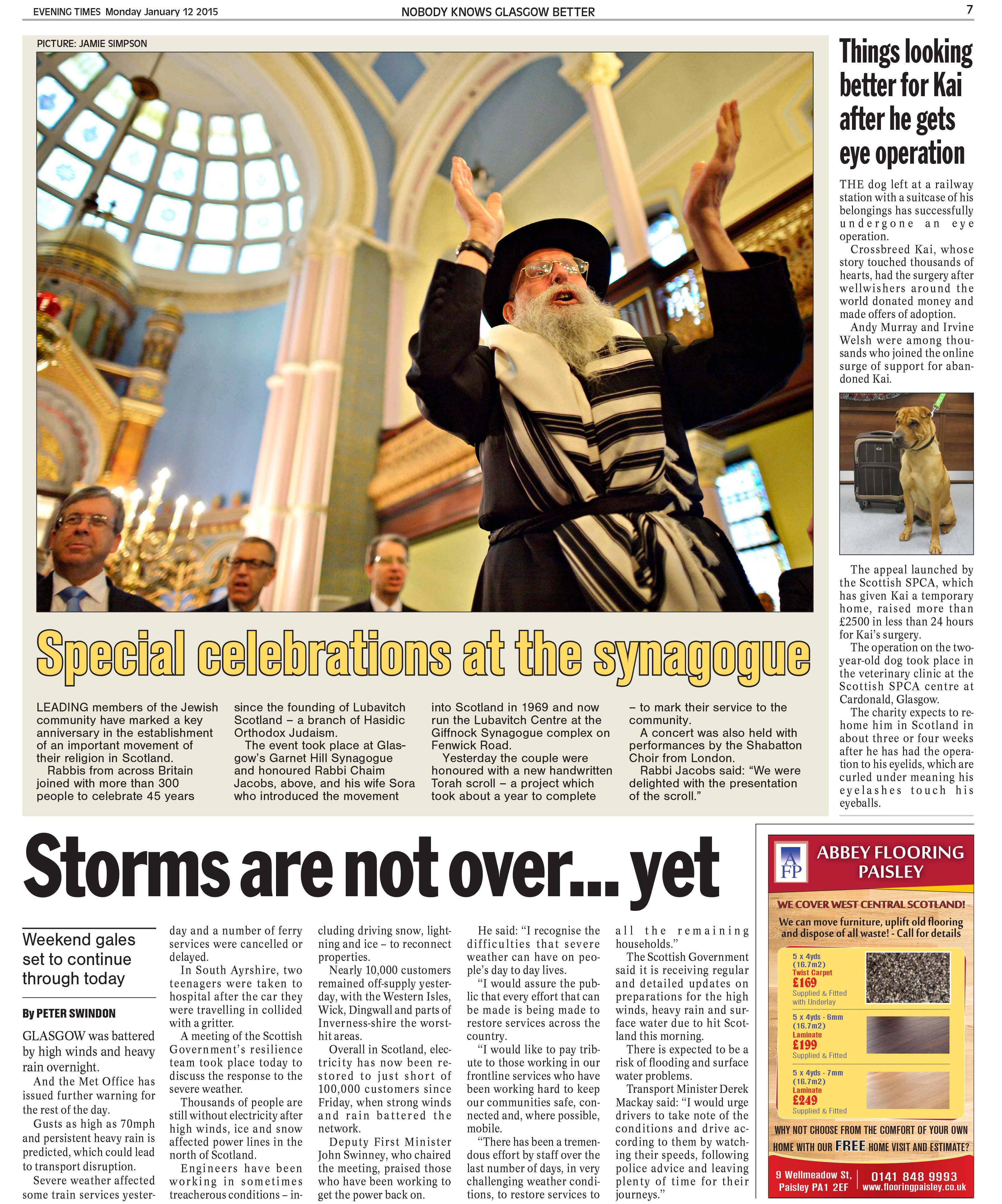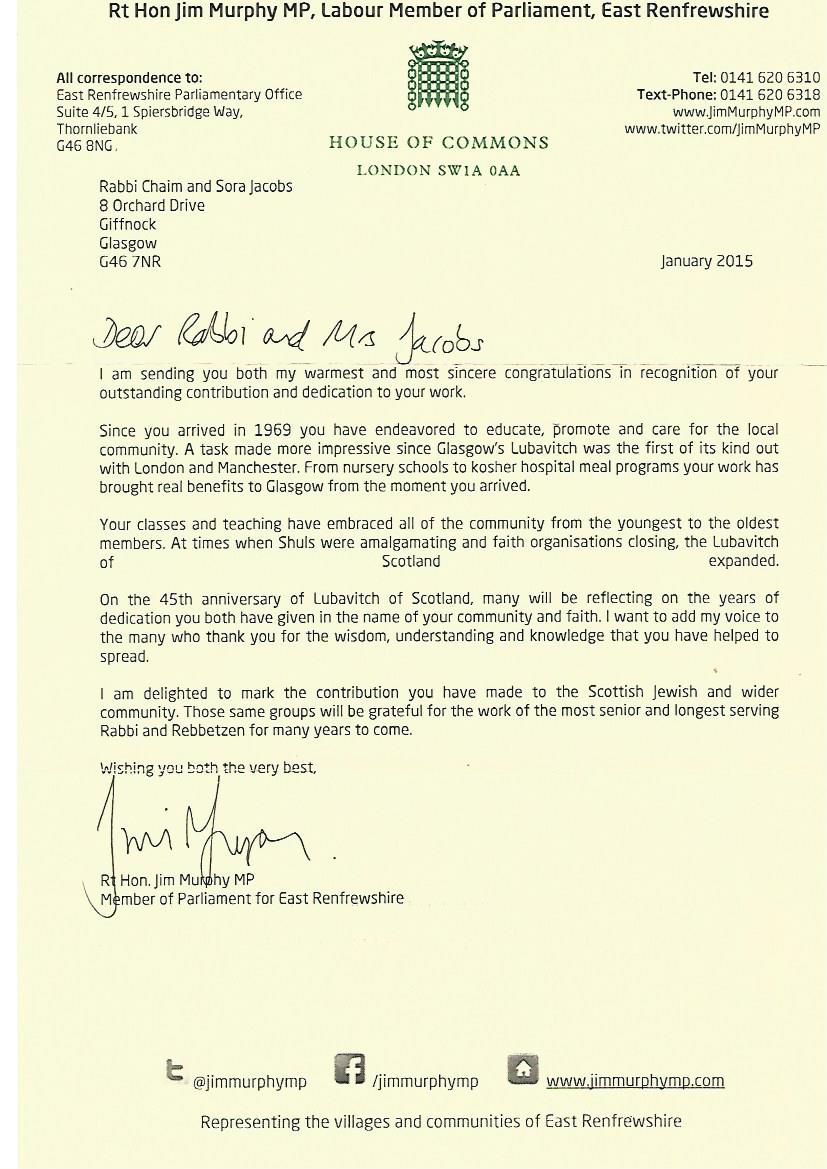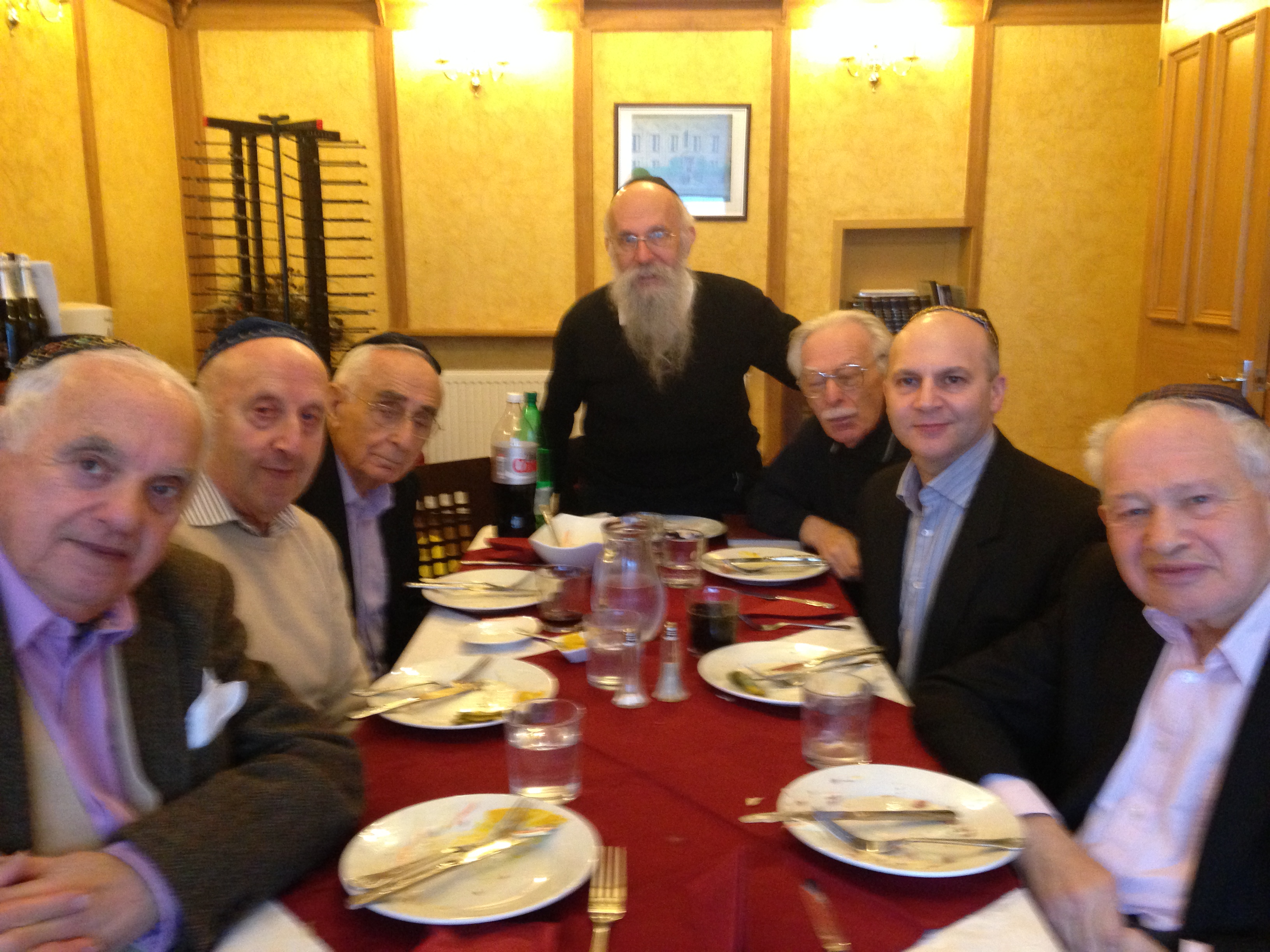 *****************************
Keep These Dates Free 2014-2015
To Find out more and to
Purchase Letters in this Torah
Sunday 25 January Lubavitch Burns Supper @ L'Chaim's
Wednesday 4 Feb: Lubavitch Tubeshevat Deli Night @ L'Chaim's
Thurs 5 March: Lubavitch Purim Dinner & Concert
Friday 3 April: Lubavitch Communal Seder @ Maccabi
Sunday 5 April: Lubavitch Pesach BBQ
Thurs 7 May Lubavitch Lag B'Omer BBQ
Call 638 6116 Now to book for these events

***********************************
Learn to Read Hebrew @ Lubavitch
To arrange your Class

Ongoing Classes for Men & Women
************************
Beginning Wednesday 4 February

Monthly Lunch & Learn with Chaim
Please Pre Book

*************************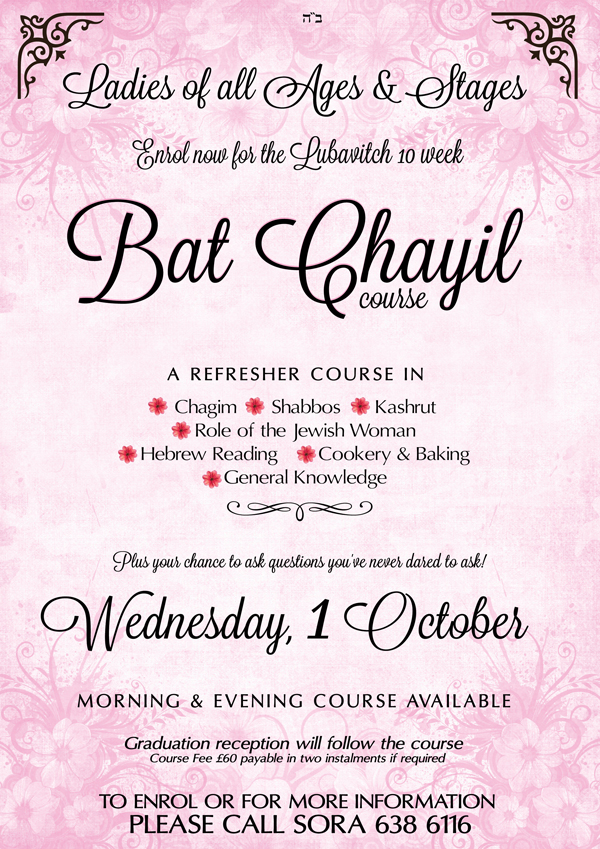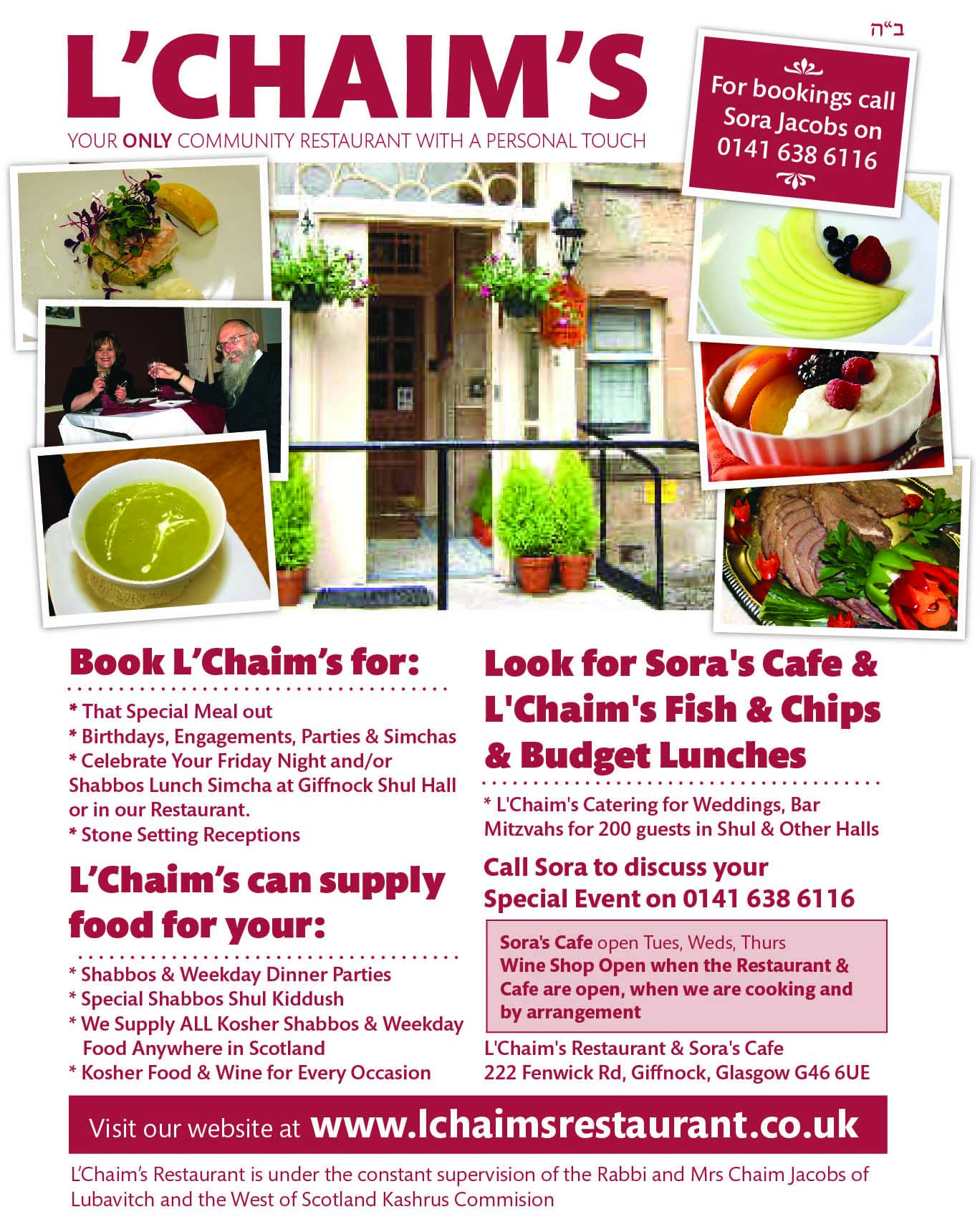 During Succos over 75 men women and children enjoyed the great food and atmosphere of
the annual Lubavitch of Scotland Succos BBQ held in the Succa of Rabbi & Mrs
Chaim Jacobs, Lubavitch shluchim in Scotland for 44 years.
Everyone attending was given the opportunity to make a brocha over the Lulov and eat in the
Succa.For some this was their first experience of eating in a Succa ever.
All food was organised by Sora Jacobs and supplied by L'Chaim's Kosher Catering.

Throughout Succos Shluchim Rabbi Chaim and Sora and their son Rabbi Mendel and his wife
Tzirl have been welcoming numerous people to their Succa's to enjoy Yom Tov hospitality.
Lulov and Esrog is taken daily to numerous people in Walton Court,
Barrland Court, various Jewish Care Social Clubs, and people in their private homes.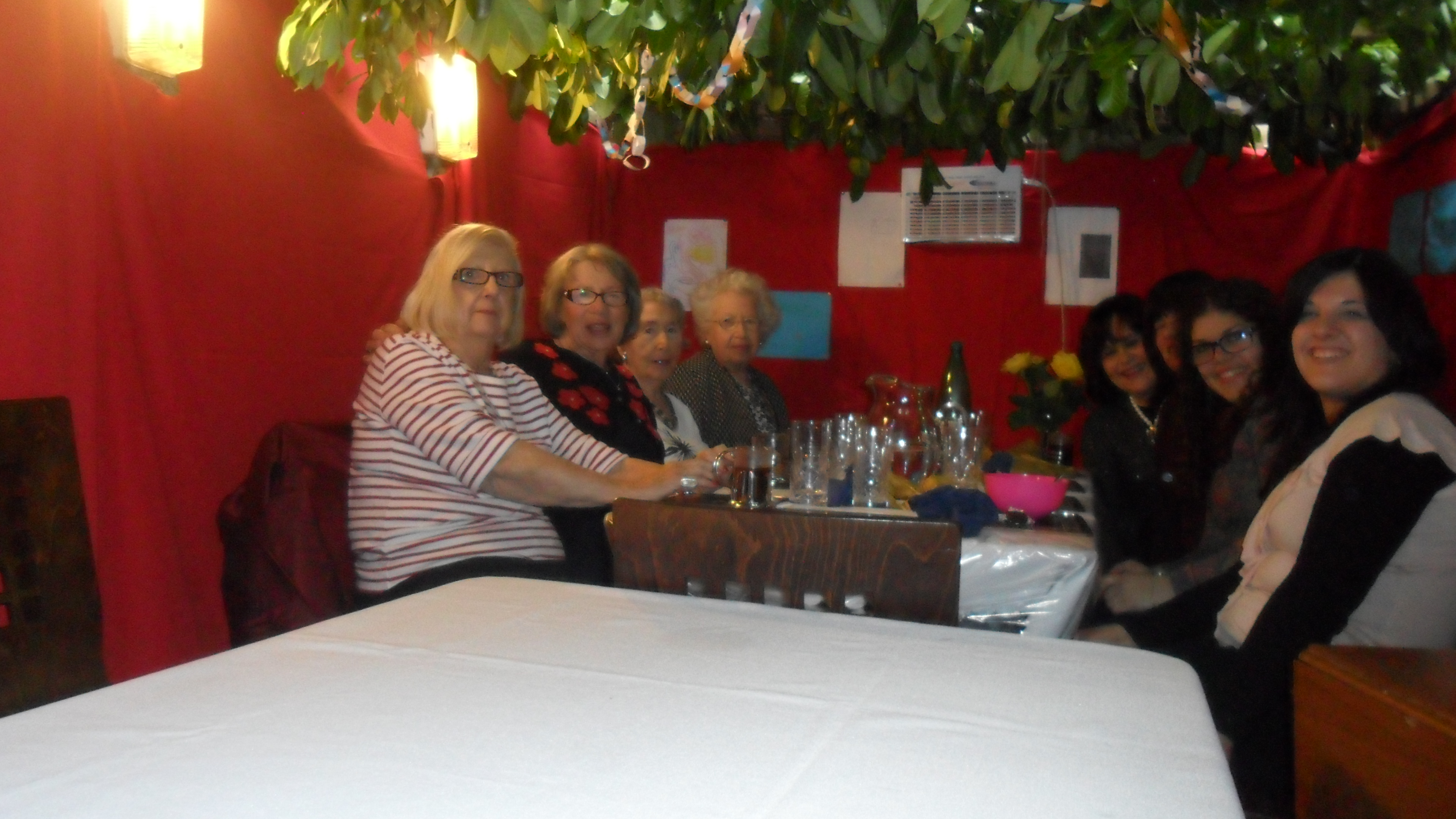 8 woman joined Sora for Lunch and Learn in the Succa this week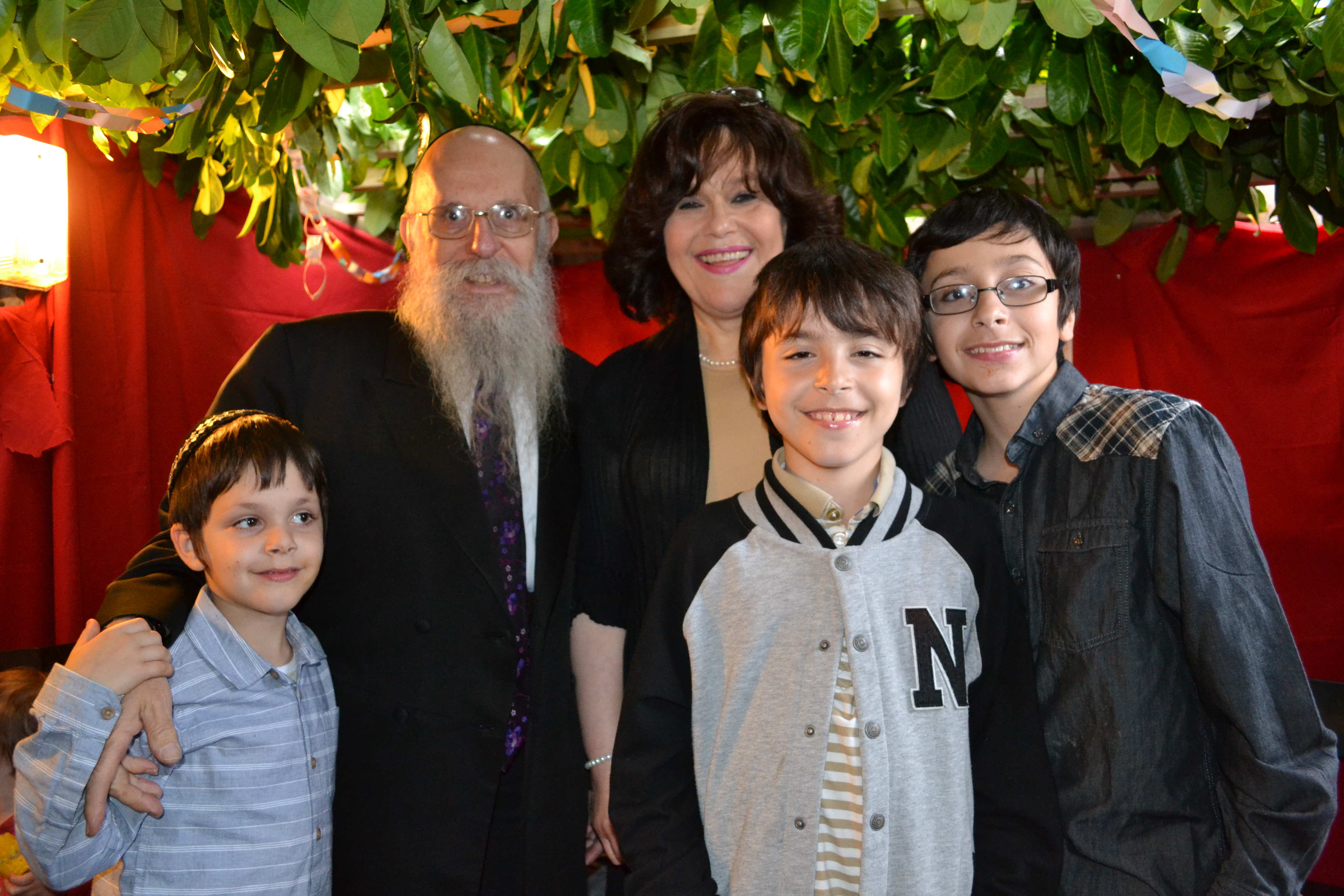 During Succos the Lulov and Esrog was taken to people around the
community giving them a chance to perform this wonderful mitzvah
Daily visits were made to Barrland Cort residents on Rosh Hashona
with the Shofar and during Succos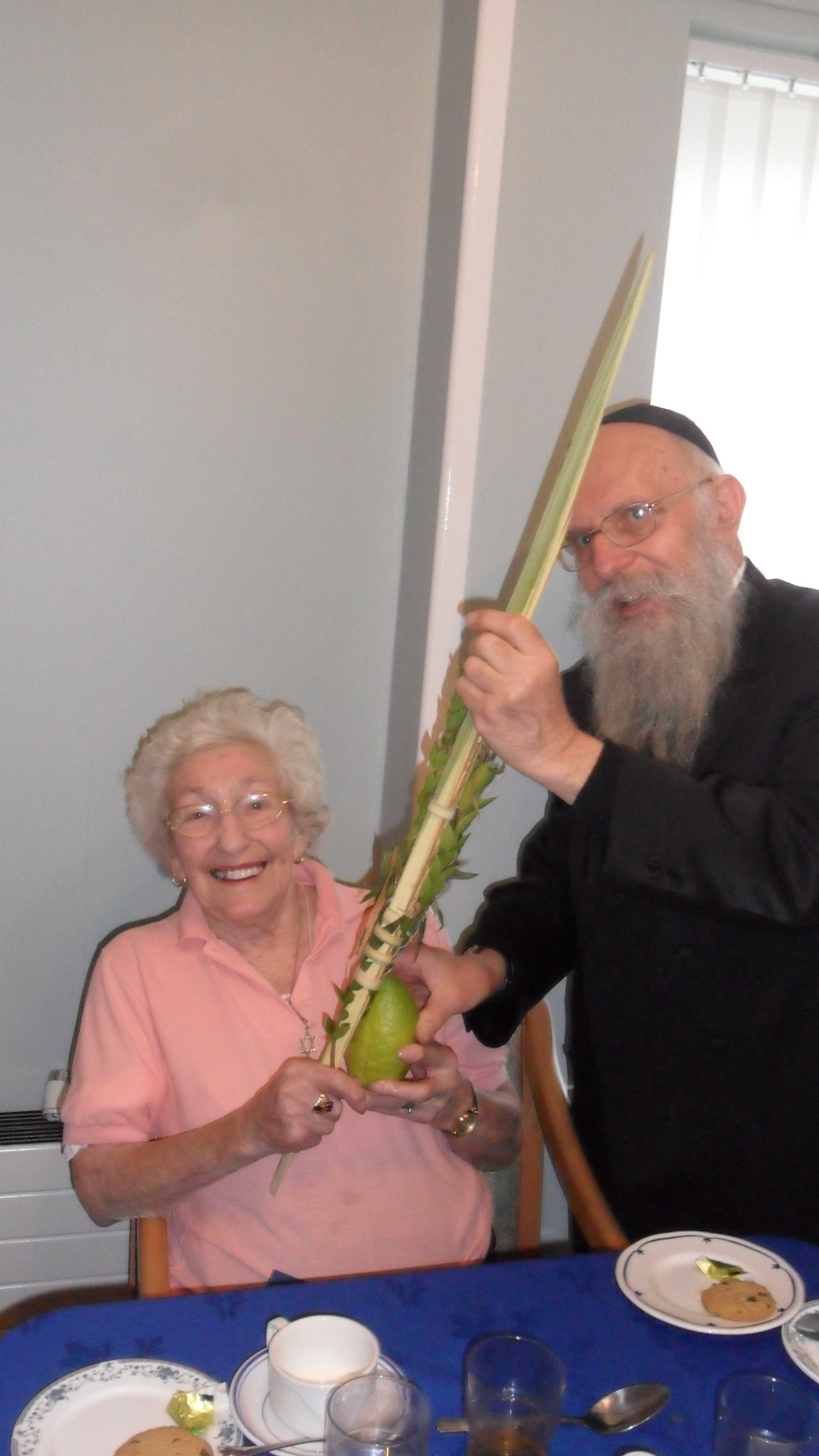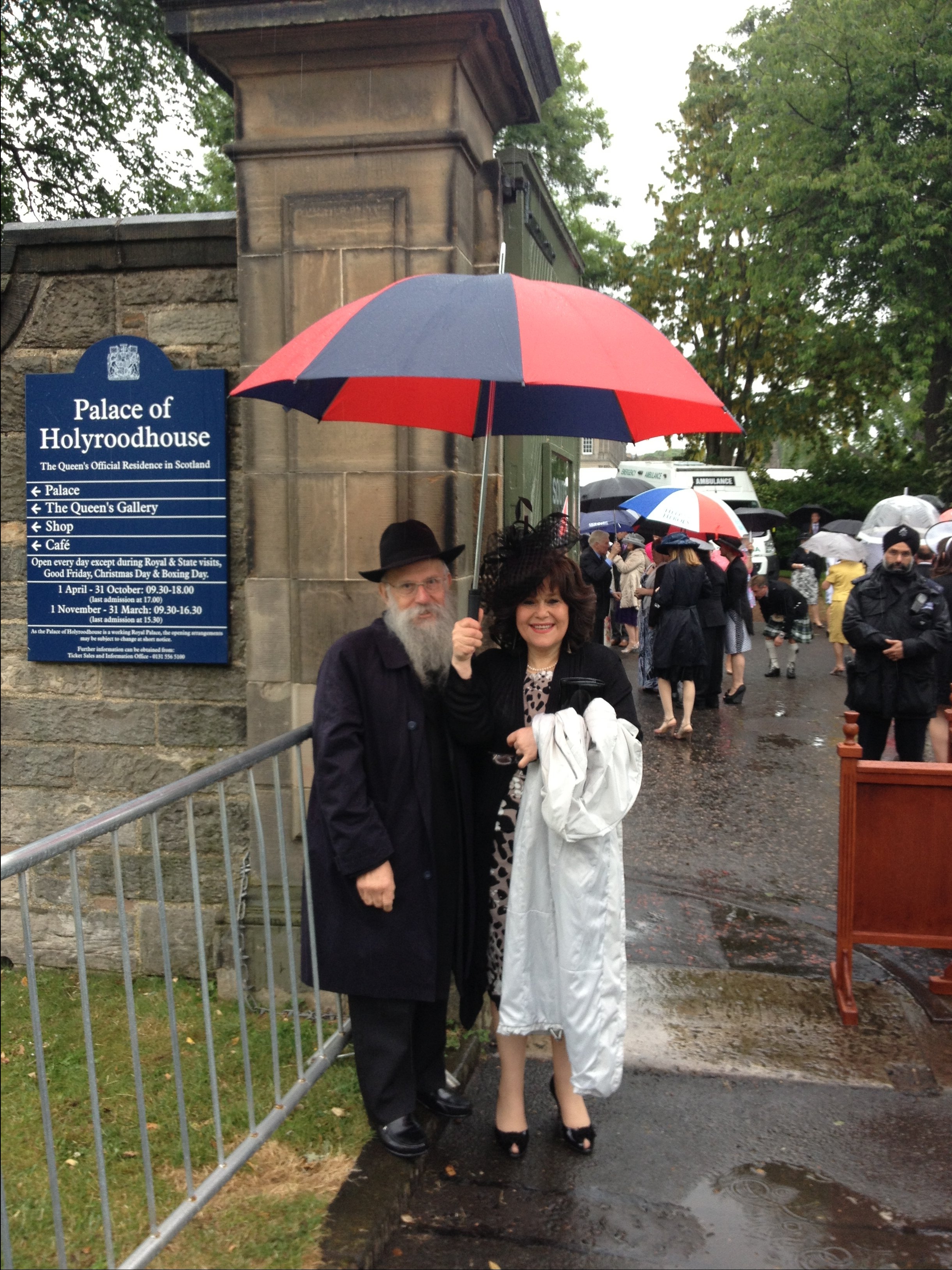 Rabbi Chaim & Sora Jacobs Attend Queen's Garden Party
July 2013
at Palace of Holyrood House Edinburgh
Click Here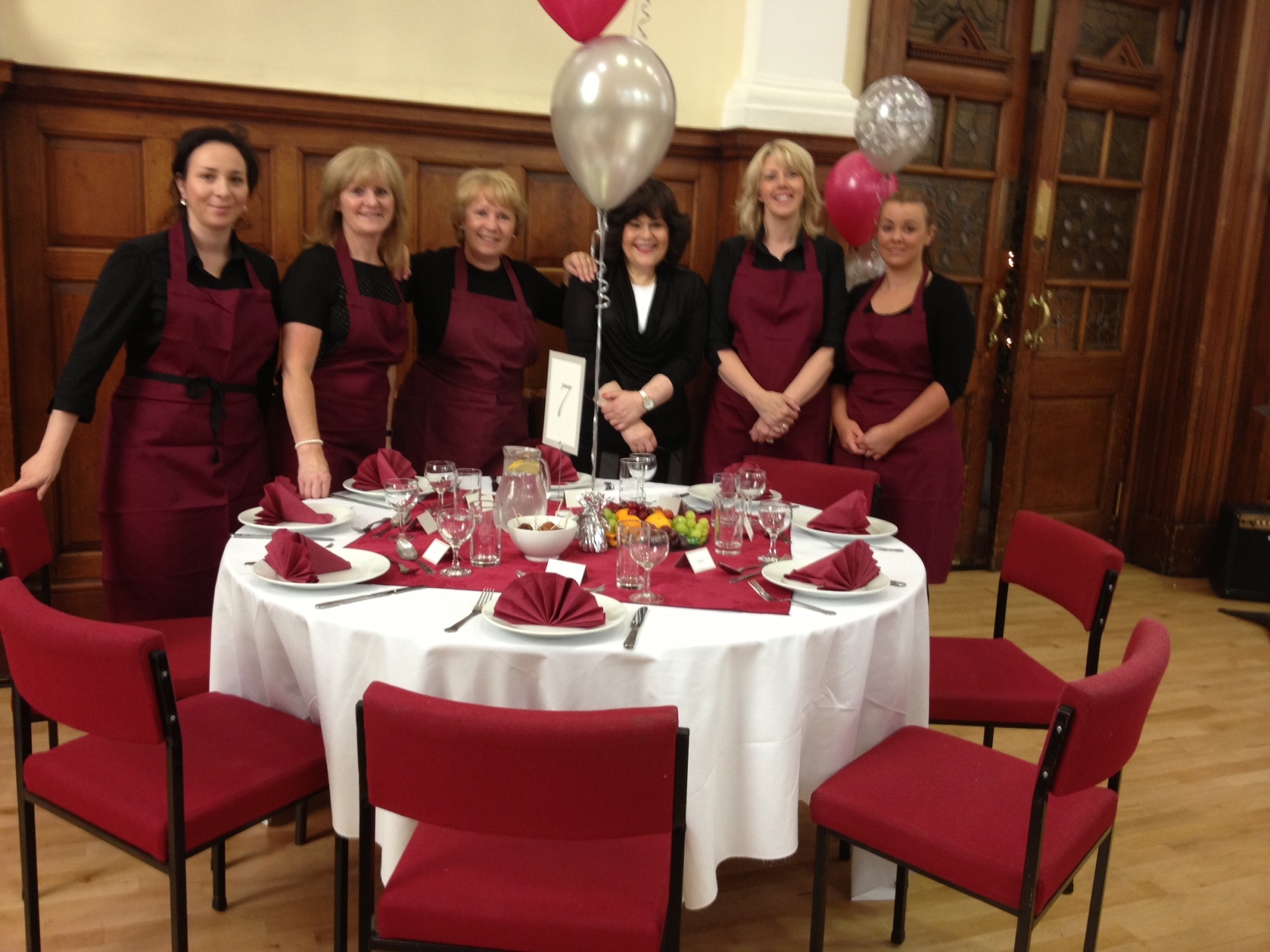 Hotels & Restaurants Bespoke Catering
Sora Jacobs with the Wedding Waiting Staff
of L'Chaim's Kosher Catering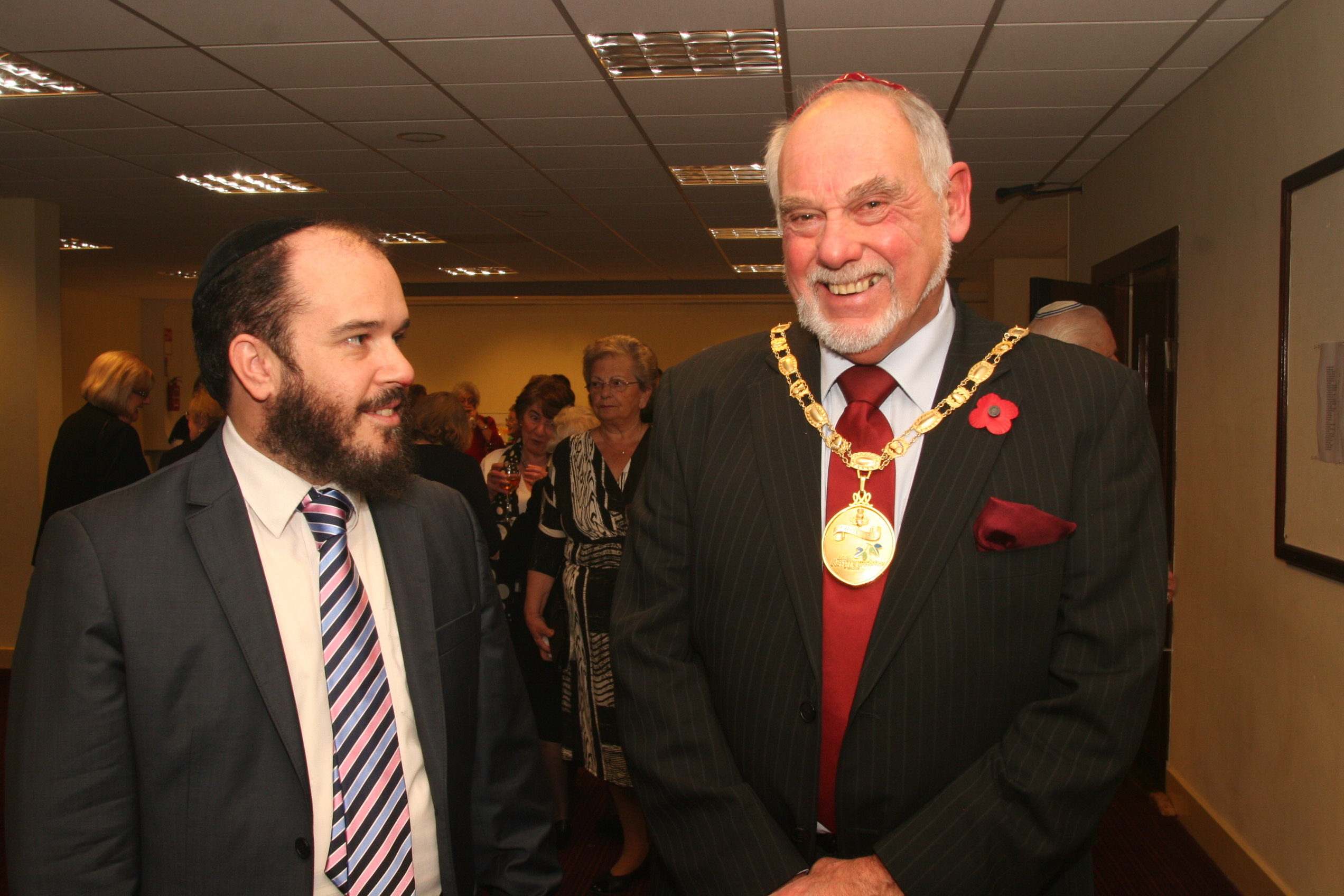 Rabbi Mendel Jacobs with Provost Alastair Carmichael
******************
L'Chaim's Open Kosher Wine Store
*************************************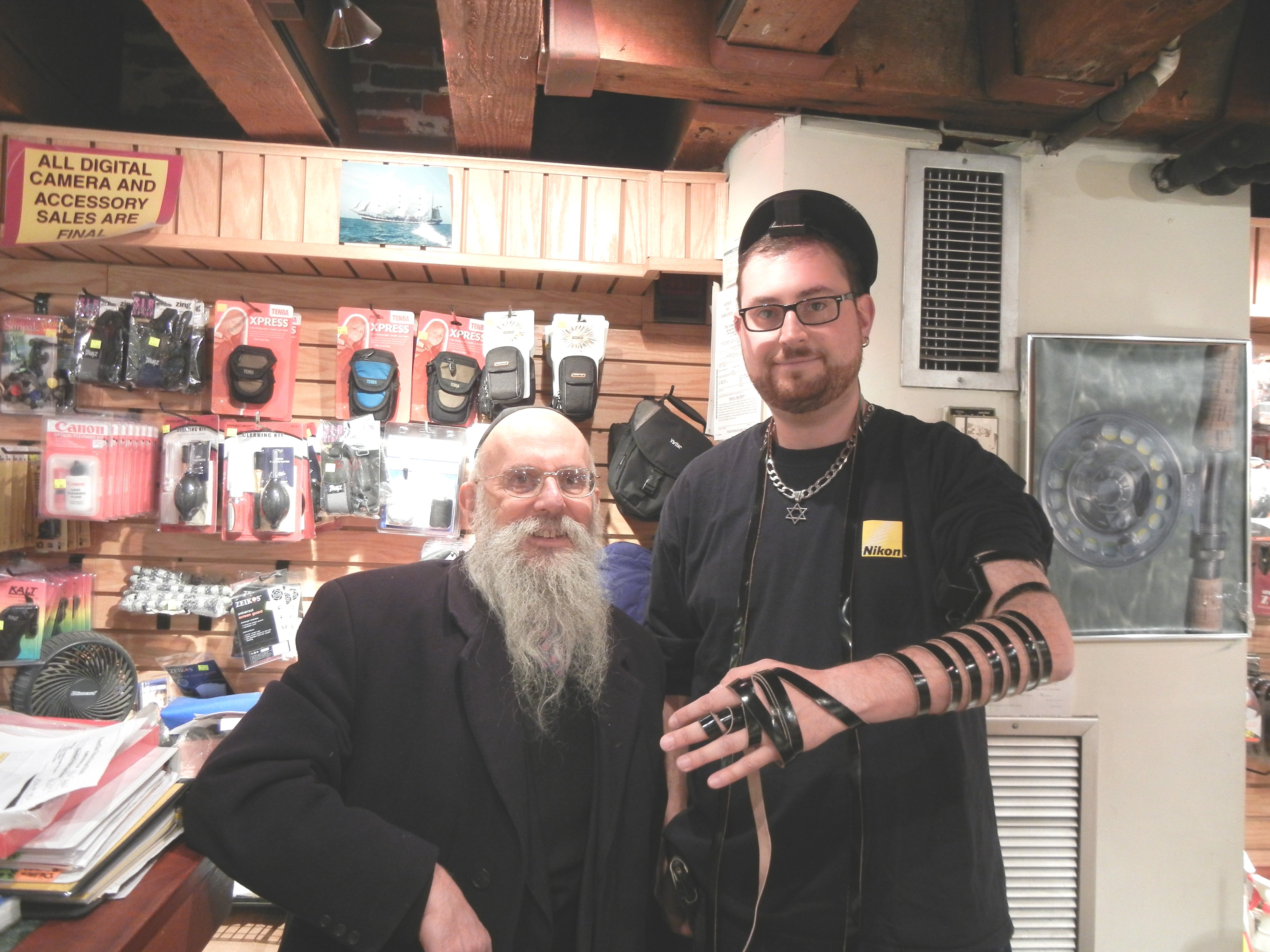 Tefillin Campaign in Boston Mass.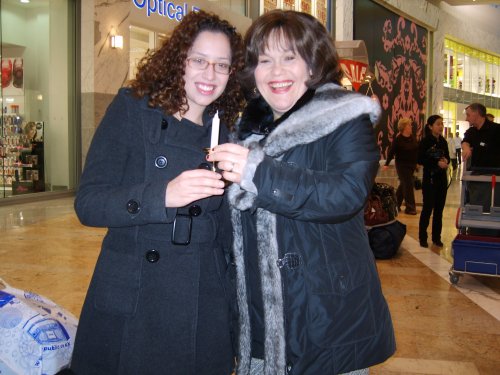 Sora Jacobs Giving Out Shabbos Candle Sticks
**************************************
Rabbi Mendel Jacobs with his Jewish Tartan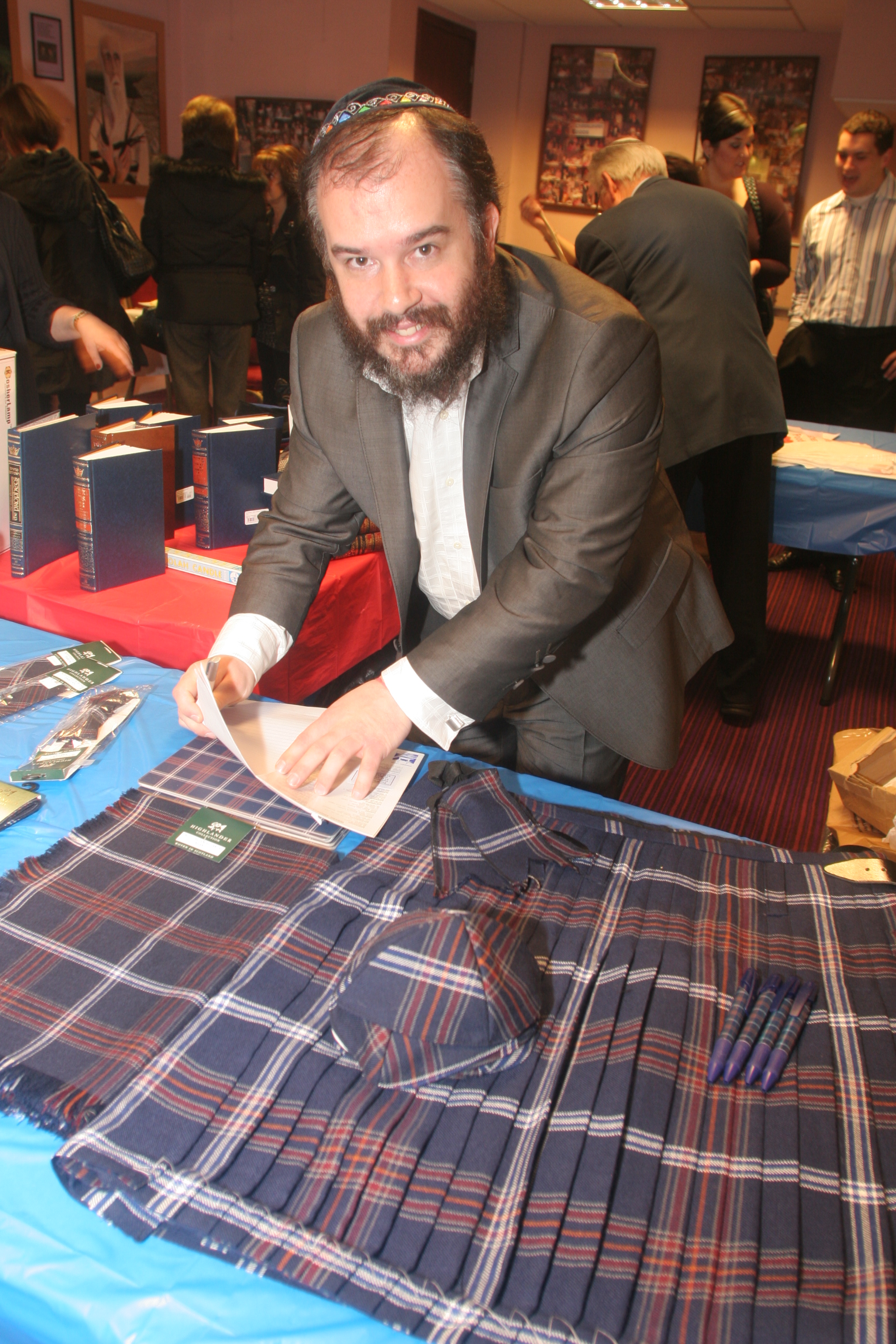 Buy your Jewish Tartan Click Here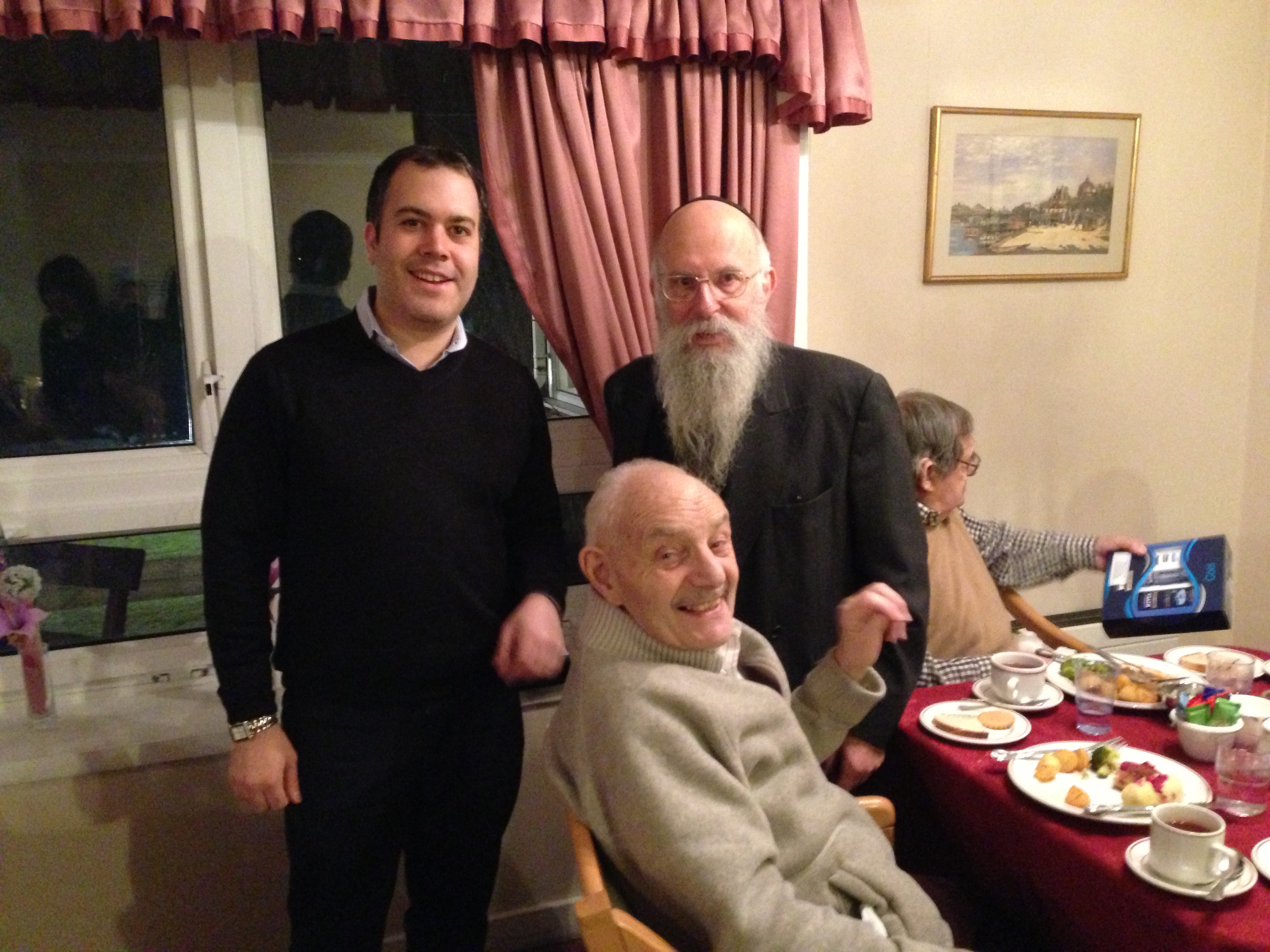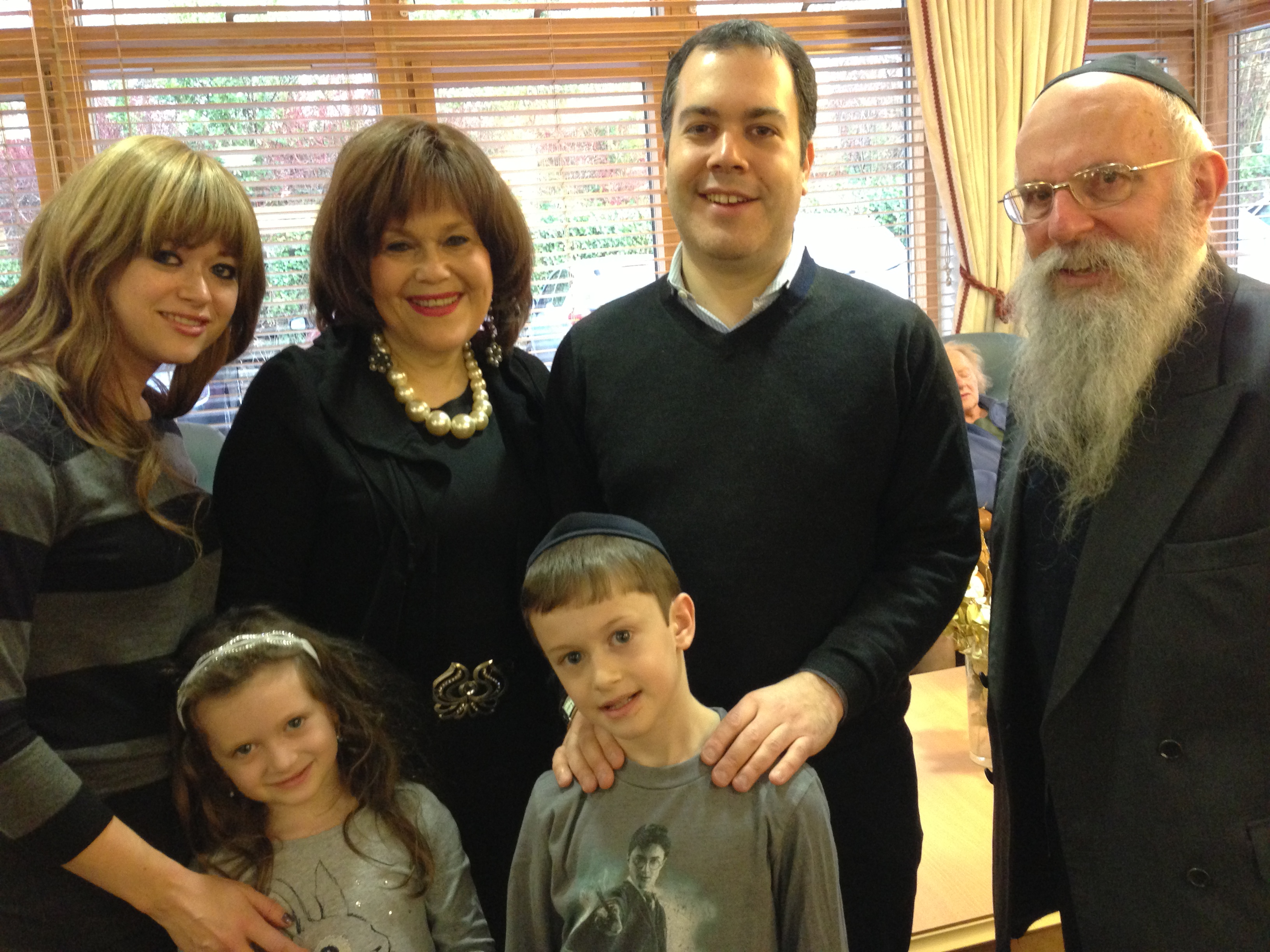 Chanukah Gifts at Barrland Court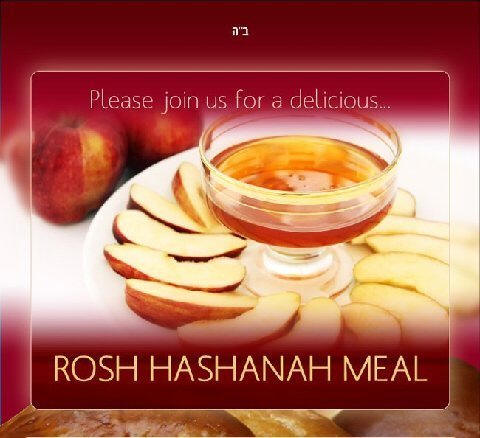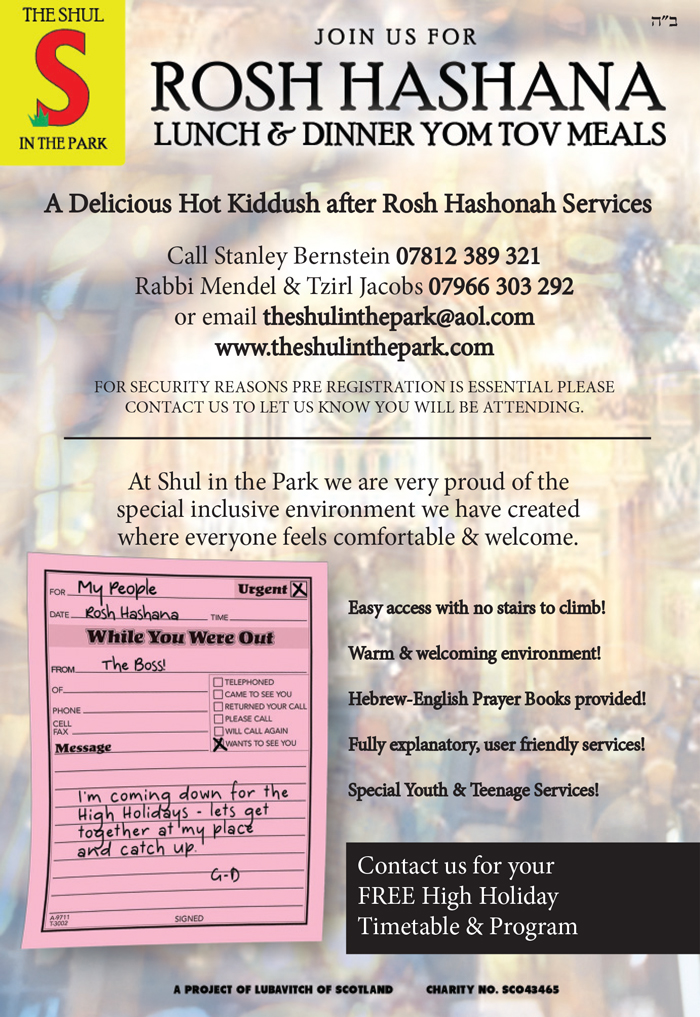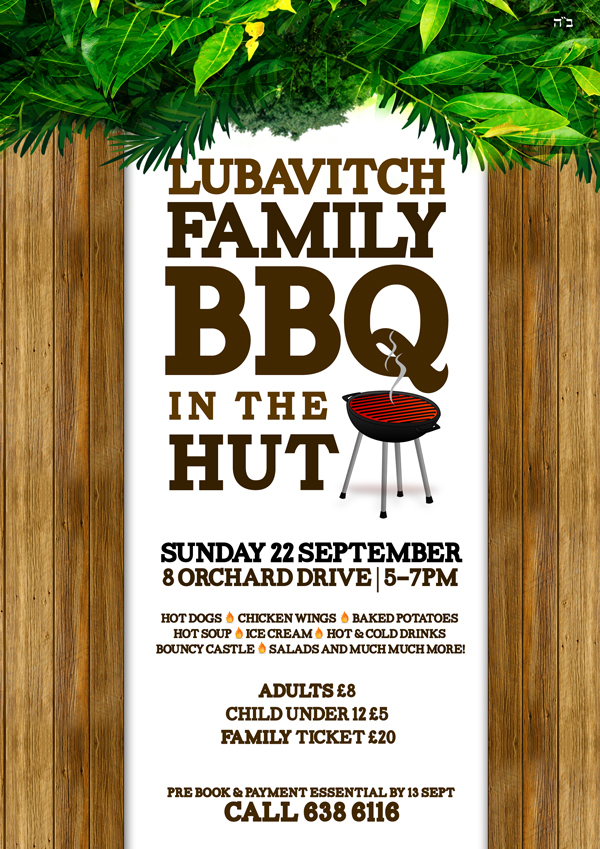 October 2013 marks the beginning of the 45th year
since Rabbi Chaim Jacobs arrived in Glasgow (shortly before he was married)
to set up Lubavitch of Scotland. Chaim and Sora first came to Glasgow
at the suggestion of Rabbi Jeremy Rosen, then minister of Giffnock shul.
When they first arrived they worked part time for Lubavitch and part time
as youth worker to Giffnock shul teaching in the Cheder four days a week,
and taking withdrawal classes at Kirkhill (120 children weekly!) and Thornliebank
primary school 25 children weekly.

Sora also taught in the Giffnock Cheder and the Glen Nursery School and
they both ran weekly Shabbos afternoon children's groups for up to
40/50 children weekly, a weekly girls cookery and handicraft Club for
teenage girls, and cookery classes for student girls, and Melave Malka Parties
for single men each week. Despite all the challenges over the years they
have never looked back and continue to serve the community
with commitment and dedication and look forward to continue doing so
for many years to come please G-d.
They and their children are proud to be part of the army of the
shluchim of the Lubavitcher Rebbe
All are welcome at this and all services and events
run by Lubavitch and Shul in the Park.
Lubavitch of Scotland Annual Burns Supper
40 people attended the 7th annual Burns Supper at L'Chaim's Restaurant this
past Sunday evening. Sadly several people had to be turned away due to lack of space.
This annual event is held on the birthday of the famous scots poet born over 250 years ago.
The entire event was planned and organised by Sora Jacobs who is co director
of Lubavitch Scotland and manager of L'Chaim's Restaurant and Kosher Catering.
The meal served was a traditional Burns night supper enjoyed by everybody.

Chairman of the evening was Steven Kayne who entertained
the guests with his wit and humour and told the guests about the
history of Robert Burns.
The toast to the haggis and reciting of Tam O'Shanter and other
Burns poetry was done by heart by David Clapham who kept the
assembled amused throughout the evening by his enthsiastic recitations.
The reply to the toast to the lasses was given by Sorelle
Kayne who extolled the virtues of a Jewish mother.
During the course of the evening Rabbi Jacobs spoke about the
26th yahrzeit of rebetzen Chaya Mushka Schneerson, wife of the Lubavitcher Rebbe
and about the special relationship between the Lubavitcher Rebbe and Ariel Sharron.
It was the Rebbe who advised Sharron to build and use pontoon bridges to cross
the Suez Canal in 1973 Yom Kippur war. The Rebbe was involved in the design of the
Pontoon bridges used by Nato allies for the Normandy landing at the end of the second war.
A special heart rendering thank you to all the guests was given by Sora Jacobs.
She said that despite the challenges Lubavitch face in the community, it is the
friends and guests who attend our events who encourage us to keep organising
more and more events all the time.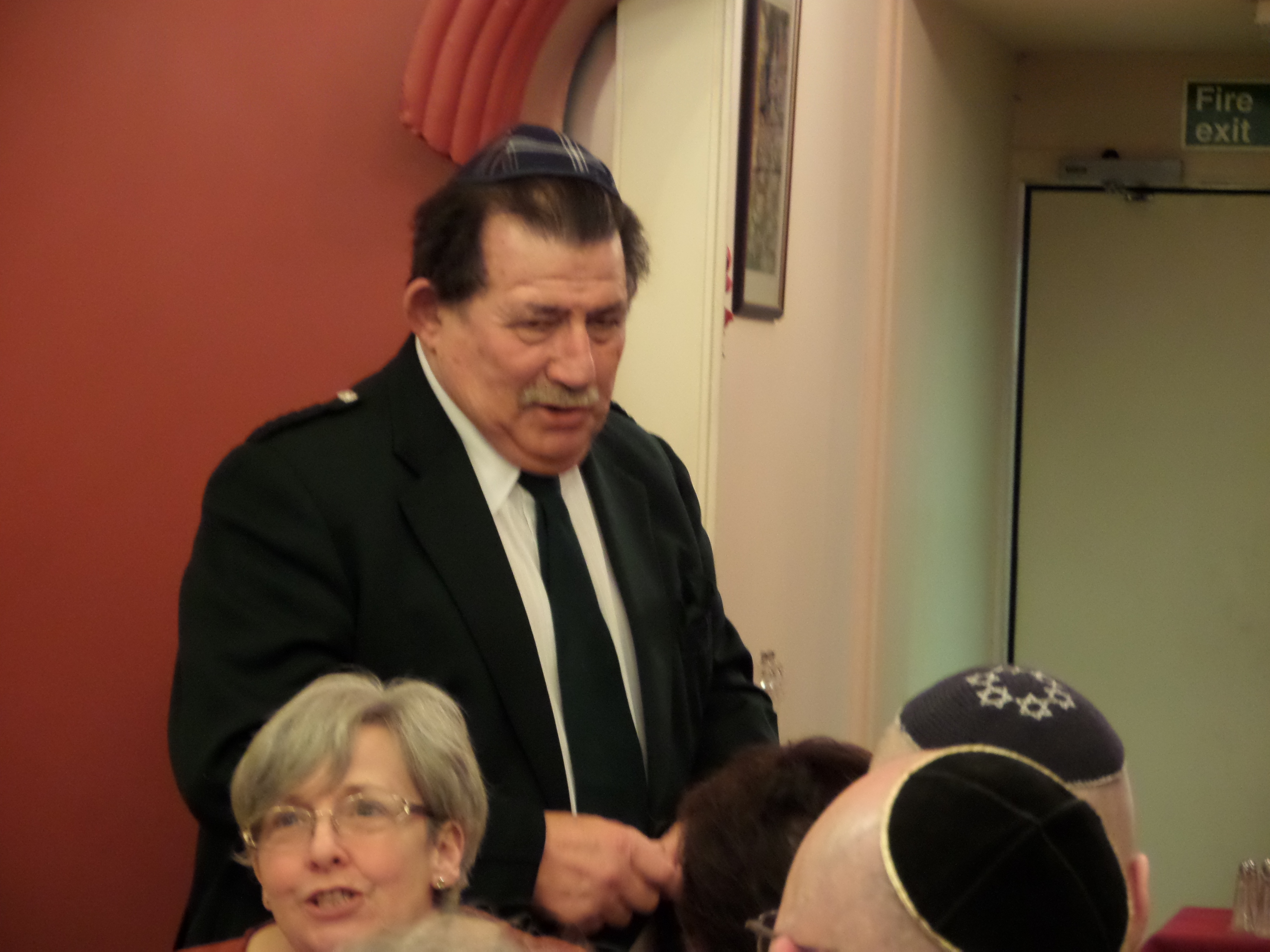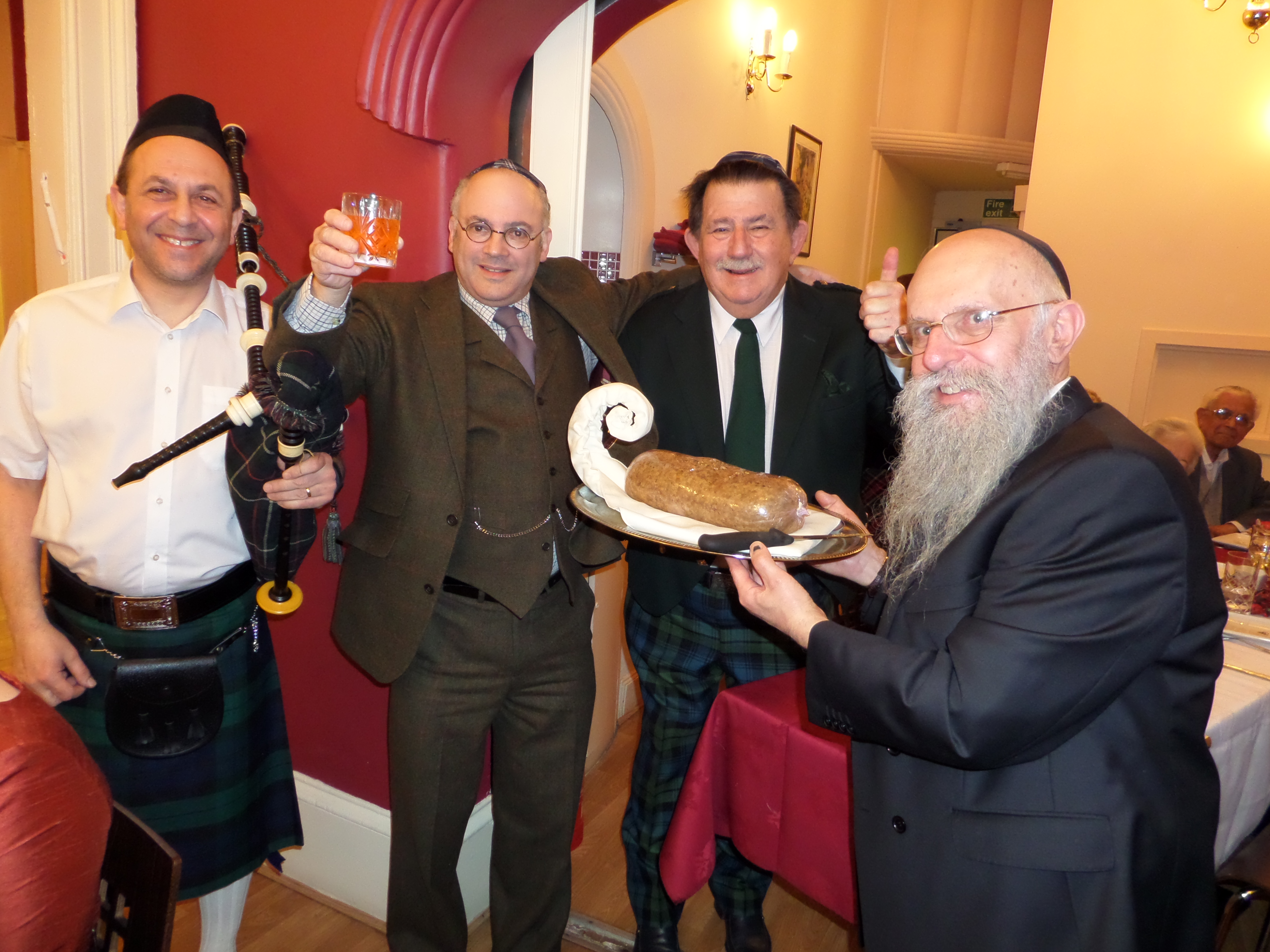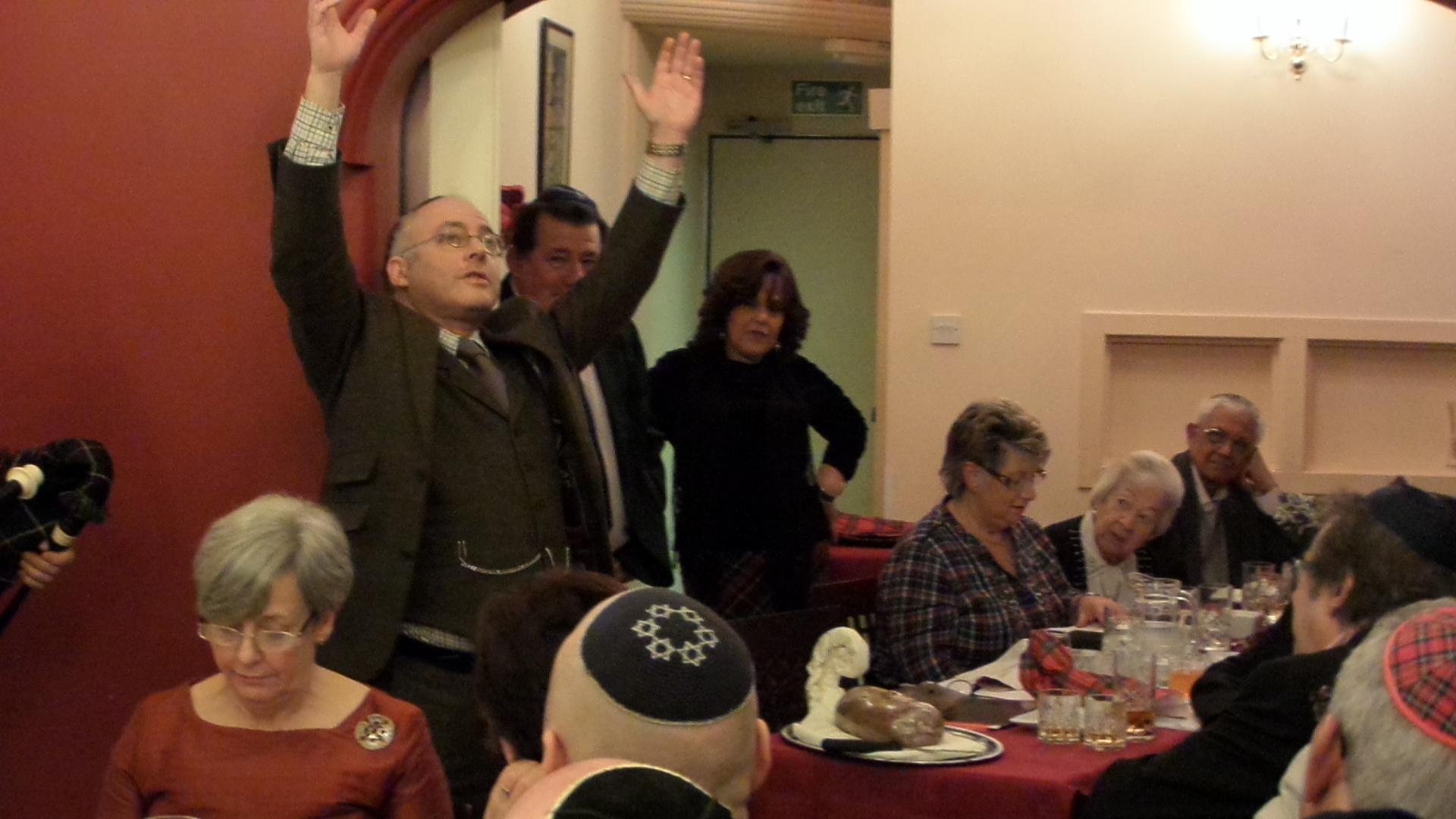 Info About Mikve
Click Here

Info About Study Torah Daily
Info About Every Child should buy a Letter in a
Sefer Torah Click Here