Glasgow Scotland
Shomer Shabbos- Glatt Kosher
Tourist Information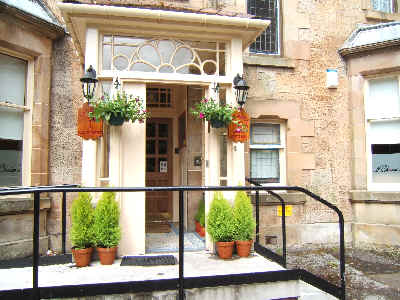 If you are Shomer Shabbos and wish to stay in Glasgow
we suggest you try to stay in the Giffnock area near
our restaurant and Giffnock Shul.
This way you will have a minyan for all Shabbos services
and a hot Mikve too! We can help you with Shabbos meals.
These meals come double wrapped and can be heated
in any hotel or apartment oven or microwave.
For a Menu and price list of
Gourmet Kosher Meals and catering we can
provide/supply throughout Scotland,
Click Here
The two hotels below are in the Glasgow Giffnock area
five or ten minutes walk from the Giffnock Shul.
They will heat / store all your meals and give
you an area where to eat your meal.
Try one of the two hotels listed below first:
Orchard Park Hotel 0141 638 1044
Email: ozcapaldi@hotmail.com
Redhurst Hotel 0141 638 6465.
Redhurst@lineone.ne
Busby Hotel This hotel is a 45 minute walk
to Giffnock Shul. It is safe to walk by day
but not recommended to do so at night.
Ewington City Hotel Balmoral Terrace,
132 Queens Drive, Glasgow, Scotland G42 8GW
Tel: 0141 423 1152
This hotel is also 45 minute walk to Giffnock Shul.
It is safe to walk by day but not recommended
to do so at night.
We can help you plan your
Kosher tour in Scotland
Scroll down this page for full information
Visiting Glasgow this Summer?
Don't leave your bookings to the last minute as
Most hotels and our Restaurant are really busy this
Summer and you may find it hard
to book a Hotel at the last minute
Scotland's only Kosher Restaurant
An Activity of Lubavitch of Scotland
Whisky Tours
Golf Tours
Shomer Shabbos Info
Kosher Meals that are Available
Kosher Food Info
All our Meals come double wrapped
and can be heated in any Hotel
or Apartment Oven or Microwave
We can provide all your
Kosher Food requirements
Breakfasts (Cholov Yisroel ONLY),
Lunches and Suppers available
at ANY hotel or business meeting throughout
Scotland and the north of England including
Carlisle, Gretna Green and the Lake District
For a Menu of Kosher Meals we
can supply throughout Scotland,
and Price List Click Here
For a Meals Order Form
Click Here
We can meet you at Glasgow or Edinburgh Airport
or Train station and hand you your meals.
For Bookings Call 0141 638 6116 or lchaimsglasgow@aol.com
For Restaurant During Opening Hours Only 0141 577 8265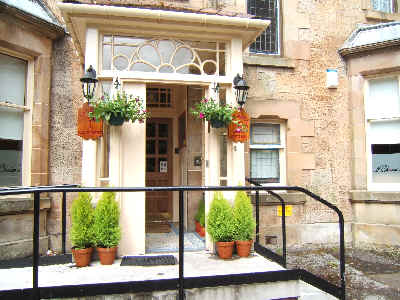 Glasgow Hotels Click Here
More Glasgow Hotels
Spires Service Apartments
Glasgow City Centre
For Questions in all matters
of Jewish Education and Jewish Observance
* Touring info for Jewish people
* Shabbos Accommodation
* Kosher Food Availability
in Glasgow, Edinburgh & throughout Scotland
Contact us at:lchaimsglasgow@aol.com
We are half hour drive from
Robert Burns Country.
One hour from Stirling Castle,
Loch Lomond, Edinburgh,
Whiskey Trails,
Gleneagles and much more.
Two hours to the Highlands.
Nature Walks in Glasgow
Remember wherever you buy your
food ONLY food sold in a
sealed packet is KOSHER
Unless it is bought from an
establishment under
constant Kosher supervision
Visiting Glasgow or Edinburgh?
For Cheapest Air Fares From London to
Glasgow & Edinburgh See:
EasyJet.Com
Glasgow to Islay to visit the Distilleries
www.flybe.com
Trains to Scotland See:
Virgintrains.railsaver.co.uk
Traveling by Car see:
www.theaa.com/route-planner/index.jsp
Glasgow Tourist Information
The Scott Monument Edinburgh
Climb it's 287 steps!
Ayr- Alloway
Visit Burns Cottage
Natures Walks in Glasgow
For Questions in all matters
of Jewish Education and
Jewish Observance
* Touring info for Jewish people
* Shabbos Accommodation
* Kosher Food Availability
in Glasgow, Edinburgh &
throughout Scotland
Contact us at:
lchaimsglasgow@aol.com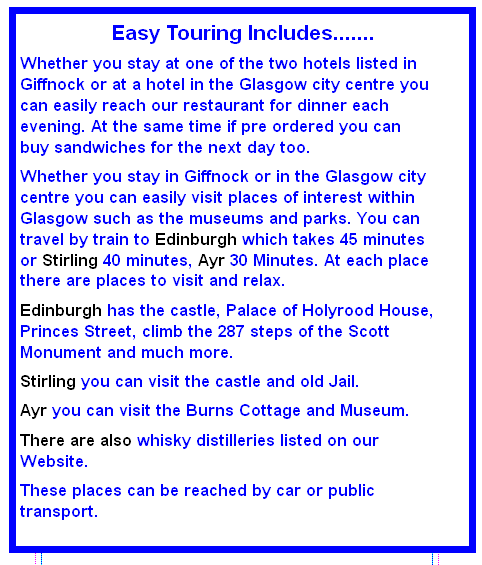 For Forthcoming
Glasgow Scotland
Kosher Events Click Here
We have a Wine
Table License.
For Our Wine List Click Here
Map showing location of
Orchard Park Hotel is shown below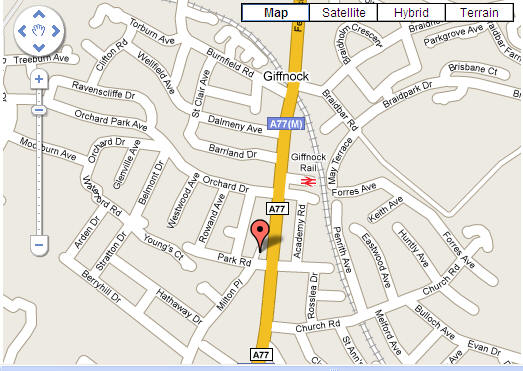 Location of Redhurst Hotel
is given on the map below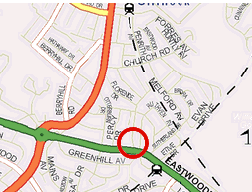 For all your Glatt Kosher Food Requirements in Scotland contact
L'Chaim's Glatt Kosher Restaurant and Kosher Caterer for a Personal Service