Kosher Restaurant Glasgow Scotland
LíChaimís Kosher Restaurant
Glasgow Scotland
Private Diners Club, Members Only.

222 Fenwick Rd. Giffnock. Glasgow G46 6UE
An Activity of Lubavitch of Scotland
For Bookings Call 0141 638 6116 or lchaimsglasgow@aol.com
For Restaurant During Opening Hours Only 0141 577 8265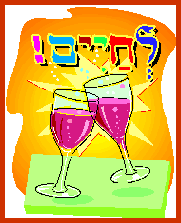 Lubavitch
Kosher Restaurant in Glasgow.
Scotland's only Glatt Kosher
Restaurant on the
Giffnock Shul Complex
222 Fenwick Rd. Giffnock Glasgow G46 6UE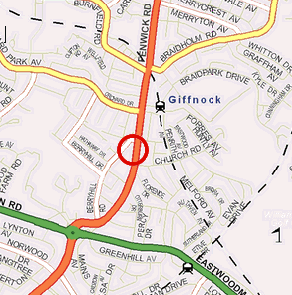 Two minutes drive from Eastwood Toll Roundabout
heading towards the city centre on the A77
When coming from the city centre Eglinton St
becomes Pollokshaws Rd. At Shawlands stay to the
left and continue along Kilmarnock Rd which
eventually becomes Fenwick Rd.
You can also come from the city centre on
the M8 over Kingston Bridge. Then take the M77 exit
for Pollok. At Pollok turn left off the exit and
follow signs for A77. Turn right onto Kilmarnock Rd
which becomes Fenwick Rd as detailed below.
Follow signs for Giffnock (Fenwick Rd) on the A77.
In Giffnock you will see a Mercedes dealer on the right and BMW dealer on the left just before traffic lights.
After the lights you will see Kwik Fit on your right.
Immediately after Kwik Fit go through the
Traffic lights where you will see the Royal
Bank of Scotland on the corner on your right.
Drive through a mini set of traffic lights-road crossing.
Drive through two sets of islands in the middle of the road.
Immediately after the second set of islands you
will see a 'drive in' on your right. This is the
Synagogue car park where our restaurant is situated.
L'Chaim's is in the large house in the car park.
Five minutes walk from Giffnock Station.
Giffnock station is on the Glasgow
Central-East Kilbride line.

Click here for another map
You can also find Directions from Google Maps
http://maps.google.co.uk/

We are half hour drive from
Robert Burns Country.
One hour from Stirling Castle,
Loch Lomond, Edinburgh,
Whiskey Trails,
Gleneagles and much more.
Two hours to the Highlands.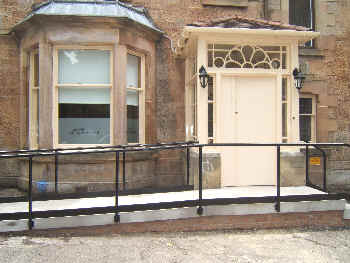 L'Chaim's Kosher Restaurant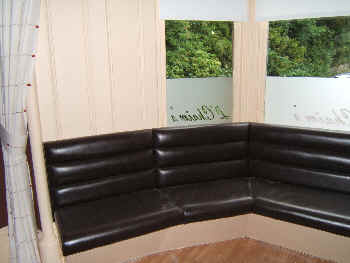 Family Table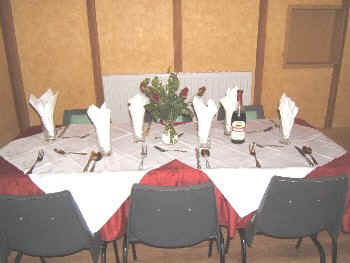 Our Party Room Seats 20 people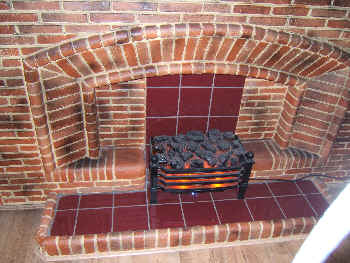 For Questions in all matters
of Jewish Education and
Jewish Observance
* Touring info for Jewish people
* Shabbos Accommodation
* Kosher Food Availability
in Glasgow, Edinburgh &
throughout Scotland
Contact us at:
lchaimsglasgow@aol.com

We cater..............


* Friday Night Suppers,
* Shabbos Lunches
* Activities for Singles,
* Small Functions for Barmitzvahs,
* Sheva Brochois, Engagements,
* Musical Evenings
* Birthday Parties, ĎOuf Rufsí
and receptions following Stone Settings.

Call Sora Jacobs
The Catering Manager
to arrange your function.

We look forward to welcoming
you at LíChaimís Restaurant

Under Full Time Supervision of the
West of Scotland Kashrus Commision
& Rabbi & Mrs Chaim Jacobs
of Lubavitch

For Forthcoming
Glasgow Kosher Events Click Here

Drinks List Click Here